Announcing "New Algorithmic Age" - The World's First Paid Research Feed On Algorithms
Will you lose your job to an algorithm? Will an algorithm tell police to arrest you for a crime you haven't committed yet? Will your country go to war because of an algorithm?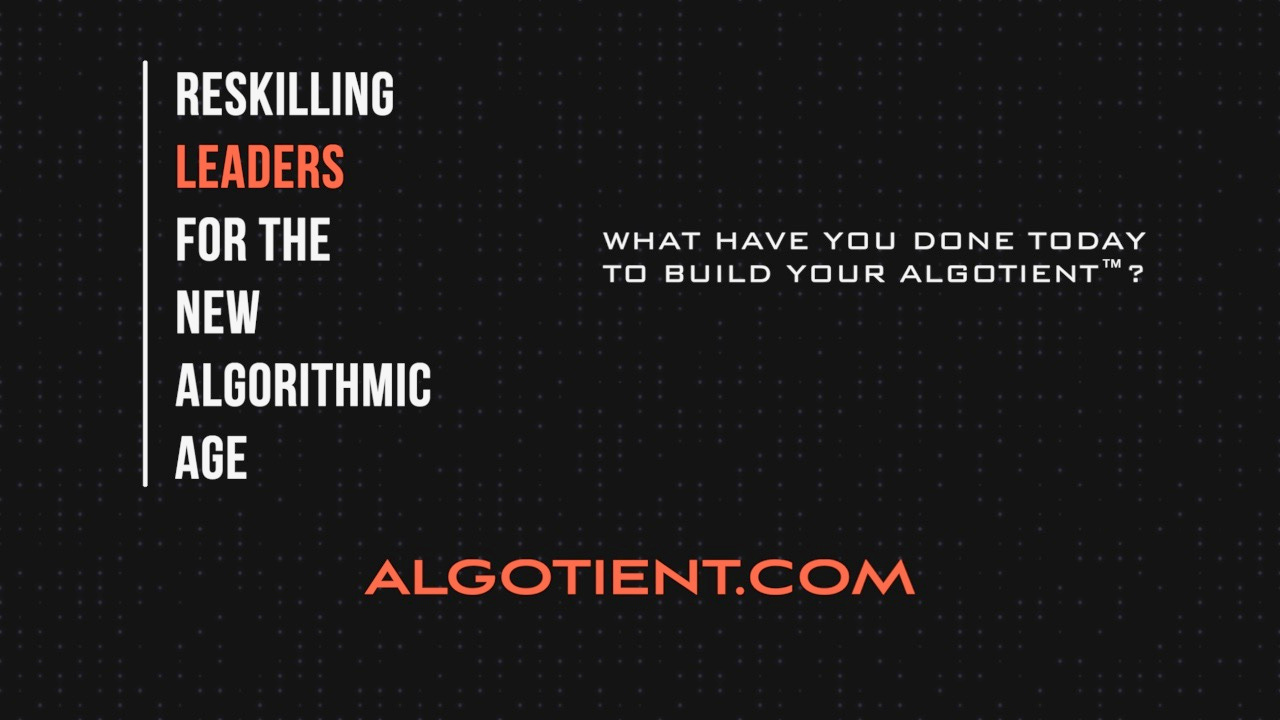 These questions might make you uncomfortable. You might move in your seat, or shake your head as you run your fingers through your hair. Hell, you might even scream a profanity.
These are predictable, and typical human responses.
Except, it doesn't matter what your reaction is. It won't change what is happening.
At lightning speed, algorithms (or artificial intelligence) are remaking your world. Everything that makes up your life - job, family, business, lifestyle, country, dreams - is all being reconfigured by algorithms.
Consider the following:
• Fukoku Mutual Life Insurance, a Japanese firm, has replaced 34 employees and replaced them with IBM Watson. They expect productivity will rise 30%, and that they will save US$1.2 million every year…
• Kalashnikov, the Russian arms maker behind the AK-47, is building drones, powered by artificial intelligence, that will be able to identify targets and figure out how to engage them, all without any human input…
• The Indian government is building "cyber twins," which are avatars based on real people. These avatars will have their own personality and thoughts, which will continue to develop and evolve even after the real person has died…
Did you know any of these things? Do you know what else is happening? Are you prepared for any of it?
"OK, you have got my attention. Now what should I do?…"
Here's the rub. Before you can do anything, you have to know what's taking place. That's what this research feed is about. It's about giving you unparalleled insight into how algorithms are remaking the world - your world.
Of course, it's entirely possible you don't need any of it. After all, we are all strapped for time, and overwhelmed with headlines. But, if there is even the slightest uncertainty in your mind about how algorithms might change your job or business or family or country, then this subscription will be of great value.
For US$1,000/month you will get three updates every week - Tuesday, Wednesday and Thursday. You won't get hundreds of articles to read. Instead, every email is distilled. Every development becomes bitesized pieces. In just a few minutes, you will become more informed and knowledgeable than your competitors, peers, friends and colleagues. Here's a previous issue that shows what you will get 3X a week:
Amazon bot decides when to fire workers; Facebook's algorithm fails to stop terrorist video; US mayor wants police to arm themselves because of algorithms
Every day, each of us play many roles. We are spouses, parents, friends, children, employees, colleagues, and competitors - sometimes we play several roles at the same time. Regardless of what you do, and where you are in the world, algorithms are here to stay. They are, and will, transform your world in all kinds of ways. That means the ball is in your court. It's up to you to decide whether you will wait and see what happens. Or, whether you will take charge, and join thousands of others as humanity boldly enters the "New Algorithmic Age."
---
The first issue of "New Algorithmic Age" will be published tomorrow (May 2, 2019) at 11am EST. It will be one of a few issues that are free. If you connect with it, please consider subscribing.
---
Who is behind "New Algorithmic Age"?
Abishur Prakash manages "New Algorithmic Age" on Substack.
He is a leading geopolitical futurist focused on how new and emerging technologies, like robotics and artificial intelligence, will transform geopolitics. He has written four books, including Next Geopolitics: Volume One and Two, and Go.AI (Geopolitics of Artificial Intelligence). His latest book, "Age of Killer Robots" will be released in Summer 2019. Abishur works at Center for Innovating the Future, a consulting firm in Toronto, Canada. His work has been published in a variety of outlets, including Newsweek, Forbes, Scientific American, the Senate of Canada and the Wall Street Journal. You can learn more about Abishur by visiting his website AbishurPrakash.com or following him on Twitter. For any questions or inquiries, you can contact him directly at: abishur at nextgeopolitics dot com.