New Algorithmic Age: Deepfakes Scare Investors + 73 New Developments
Deepfakes are here. And, they should be viewed as a brand new challenge for companies. Without an actionable strategy, deepfakes could throw companies into unchartered territory. For example, the credit agency, Moody's, has said that deepfakes could result in a credit cut for companies (covered below in 'Economy' section). If companies start to see their credit rating cut because of deepfakes, it may translate into economies being viewed as less safe and stable. In other words, deepfakes are as much about companies, as they are about countries. There are many steps that companies can take to deal with deepfakes. Perhaps the biggest is to create brand new guidelines over what employees can and cannot do when receiving certain kinds of "directions." Take the situation of an employee being told by a superior to transfer $X to bank account as payment for a deal. Today, this may be "business as usual". But, in the age of deepfakes, when AI might make phone calls and video calls, it may be more prudent for employees to have some kind of verification to identify people. Could every employee have a personal "code" (i.e. Blue Bird) that other employees can ask for before taking action? In the New Algorithmic Age, the biggest risks might come from AI. And the only solutions may be to do what seems too simple to be effective.
As always, I am deeply grateful for your support. For any questions, please contact me directly at: abishur at nextgeopolitics dot com.
---
↙ Your Algorithmic Update ↙
---
Highlights ⤵
---
1. Industry ⤵
Blockchain
European blockchain company Bitfury launches artificial intelligence unit (Reuters)
NEW YORK (Reuters) - European blockchain company The Bitfury Group, valued recently at more than $1 billion (£828.5 million), has launched its artificial intelligence (AI) division, the company's top official told Reuters in an interview.
The AI division will operate alongside Bitfury's existing blockchain services and remain part of the company.Bitfury is one of a handful of blockchain companies around the world with at least a $1 billion valuation. That list includes Coinbase, a U.S.-based exchange, and China's Bitmain, the largest cryptocurrency mining firm in the world.
Insurance
Canopius to integrate Arturo's deep-learning property analytics (Reinsurance News)
Specialty insurer and reinsurer Canopius AG has entered into a partnership with artificial intelligence (AI) and deep-learning property analytics start-up, Arturo.

According to an announcement on the new arrangement, Arturo's deep-learning property analysis capability will be integrated into Canopius.

The integration is expected to provide the re/insurer with physical property characteristic and predictive analytics, ultimately enabling informed and differentiated pricing decisions at the point of underwriting.
Human Resources
AI-powered recruitment becomes popular in Korea (Korea Herald)
With artificial intelligence transforming industries and businesses, South Korean companies are embracing the technology in their recruiting processes.

Ranging from tech companies to financial firms, the country's popular employers have increased the use of AI-powered recruitment robots in determining employees' job qualifications and personal characteristics.

One of the latest companies to join the fray was major mobile carrier KT. For its recruitment slated for later this year, KT announced Tuesday it would use an AI algorithm to screen candidates' job resumes.
Groceries
Belgian supermarket employs produce-recognizing AI for faster checkout (Fresh Fruit Portal)
A Belgian supermarket is testing the limits of how artificial intelligence (AI) can increase efficiency with a cutting-edge system that automatically recognizes fruit and vegetables at checkout.

The supermarket - called Colruyt Lowest Prices - is the first supermarket in the nation to test such technology.

The advance, developed in collaboration with AI business Robovision, consists of a 'deep learning' smart camera, says the Colyrut Group.

Installed above the scales at checkout, the camera can recognize 120 different kinds of fruit and vegetables.
Chemicals
Ethanol-maker optimizes through algorithm selection (Control Global)
Albert Einstein is credited with saying that any theory proposed to explain how the world works should be as simple as possible—but no simpler. Turns out, the same holds true when choosing control algorithms. From tried-and-true PID algorithms to outcome-oriented optimizers, the modern-day process control engineer has at his or her disposal an unprecedented array of tools designed to help tame even the unruliest physical phenomena. But it's in knowing which of these tools best fits the problem at hand—the one that's as complex as necessary but no more so—that differentiates the savvy process controls engineer from the pretender.

Craig Ebert is clearly no pretender. At Siemens Automation Summit 2019, the senior controls engineer for Trident Automation discussed the integrator's optimization collaboration with Golden Grain Energy, a Midwestern ethanol producer based in Mason City, Iowa. The company produces some 120 million gallons of ethanol annually, and is owned by some 900 stakeholders—mostly local farmers.
Sports
Having mastered Space Invaders, chess, and Go, AI tackles video soccer (MIT Technology Review)
Karol Kurach and colleagues at Google Research's Brain Team have created a soccer video game called the Google Research Football Environment to allow researchers to test their algorithms in a world that is physics-based, customizable, easy to use, and endlessly reproducible. They've made this world available with an open-source license so that researchers anywhere can use it to develop better soccer-playing algorithms.

First some background. One of the challenges for AI researchers is to find tasks that offer new problems for machine-learning algorithms. Straightforward video games like Pong or Breakout are sometimes just too easy for these algorithms, which can achieve superhuman performance after just a few hours of training.
This Chennai startup is powering cricket fantasy leagues with its AI-based tech (The News Minute)
Roanuz is a Chennai-based startup which builds cricket API with its state-of-the-art technology. Started in 2011, Roanuz launched AI chatbot last year which gives answers to cricket questions.

The sports tech firm enjoyed 200% profit and is planning to double it in the following years. It has plans of collating all-league match data and strengthening its user engagement in fantasy sports and entering other sports segments as well like football and kabaddi.

In an interaction, Roanuz Founder and CEO Anto Kaspar shed light on various aspects including how the platform works, the way it's helping cricket coaches, some of their premium clients, among other things.
Gaming
ComeOn launches machine learning responsible gaming tool (iGaming Business)
Cherry-owned igaming operator ComeOn and data science specialist neccton have developed a new tool that uses machine learning to help players avoid gambling related harms.

The tool, which was developed by neccton in collaboration with psychology academics, tracks player data, detects risk patterns, changes in behaviour and to flag signs of problem gambling.

If a player is recognised as being at risk of developing a problem, the tool provides personalised feedback and tailored communications in order to encourage responsible gaming.

The communication with players is based on the principles of "motivational interviewing," a counseling approach developed by clinical psychologists William R. Miller and Stephen Rollnick used to prompt behavioural change by asking a series of questions that encourage the subject to alter bad habits. It was originally developed and used to treat problem drinkers.
Chatbots
Nvidia just made it easier to build smarter chatbots and slicker fake news (MIT Technology Review)
Nvidia, the company that makes the computer chips that power many AI algorithms, thinks this is about to change and is looking to capitalize on an anticipated explosion.

Software the chip maker is releasing makes it easier to build AI programs on its hardware that are capable of using language more gracefully. The new code could accelerate the development of new language algorithms, and make chatbots and voice assistants snappier and smarter.

Nvidia already makes the most popular chips for training deep-learning AI models, which are proficient at tasks like image classification. Traditionally, though, it's been lot harder to apply statistical machine-learning methods like deep learning to the written or spoken word, because language is so ambiguous and complex.
Cosmetics
Avon Uses an Algorithm To Develop Its New Mascara (Beauty Packaging)
Avon Products has launched True 5-in-1 Lash Genius Mascara - and the brand says it "answers social media's most-shared lash wishes." The mascara was developed to provide the most-desired lash benefits, according to social media -- volume, length, lift, definition and dramatic black color.

To find out the "most desired lash benefits, Avon used the Genius Algorithm -- an exclusive machine learning and artificial intelligence tool. The tool reads, filters, processes and ranks thousands of online consumer comments, and determined the top features they crave in a mascara.

The Genius Algorithm was created in partnership with data science and creative production company Media Monks. It allowed Avon to slice through and analyze largest beauty database in the world, the internet. By leveraging its renowned R&D capabilities to harness this unprecedented level of consumer insight, Avon is opening up its brand by offering a product that delivers exactly what the customer is asking for right now.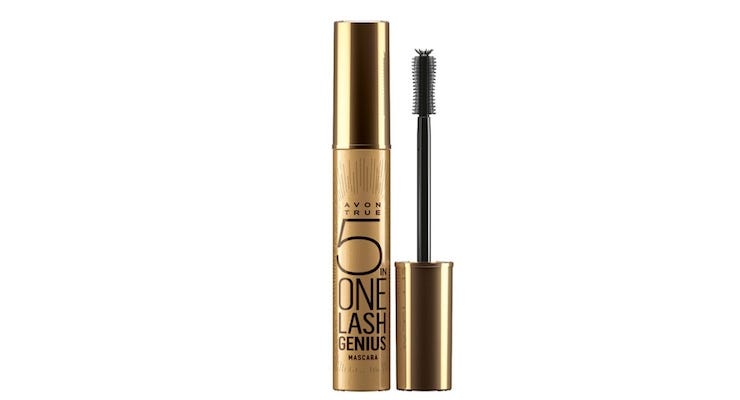 Expansion
Intel boosts artificial intelligence ecosystem in India (Financial Express)
India ranks amongst the top three countries in the world in Artificial Intelligence (AI) skills, among top three in AI research, top nine when it comes to AI specialists, and top 20 on the AI Readiness Index. The demand for advanced AI-related technologies has the potential to unlock a trillion-dollar opportunity for India. Intel recognises that the complexity of bringing AI from model to real-world deployment takes a mix of established and novel hardware and software solutions and is committed to collaborating with the AI community to accelerate discoveries and make meaningful progress in how it uses AI to add value to our work and lives.

Intel AI DevCamp (Intel AIDC) is one such effort to put AI tools into the hands of scientists, developers, analysts, and engineers. The event also serves as a showcase of innovation being driven in collaboration with industry leaders. This year, Wipro demonstrated Intel AI-powered use cases such a medical image segmentation and diagnosis, the detection of anomalies in pipelines, and detection of surface cracks in high-rise buildings, bridges and complex structures.
Food & Beverage
Meet Olive, Woolworths' conversational AI platform (IT News)
Woolworths has given an Australian audience the first major look at Olive, a conversational artificial intelligence platform that its digital arm WooliesX has been developing since late last year.

WooliesX's chief digital technology officer Nick Eshkenazi told the SAP e'ffect conference in Sydney that Olive - in an initial chatbot form - has been live since November last year.

iTnews first revealed in January this year that the retailer was working on a "large-scale conversational AI platform", but even then the company offered little on the project, including that - by this stage - it was live.
Agriculture
AI mobile app to tackle banana disease and pest outbreaks (New Atlas)
A new artificial intelligence (AI) app developed by researchers from Africa's Bioversity International led by Michael Selvaraj allows banana farmers to identify and combat outbreaks of pests and diseases. Designed to be used with a smartphone, both on and offline, it's claimed to operate with an average success rate of 90 percent.

The common banana is one of the world's most important crops with over 113 million tonnes harvested every year. Millions of people in the tropics depend on the slippery-peeled staple as an important part of their diet, and with 20 million tonnes grown for export, they are a major agricultural commodity.
According to the team, the Tumaini app is based on recent improvements in image-recognition technology and deep learning. It uses 20,000 uploaded images of banana diseases and pests to learn how to identify specific signs of infection or infestation, as well as which steps to take to counter the problem. As it does so, it records data from the diagnostic image, including its geographical location, to grow and refine the database.
Technology
Tencent-backed Sogou to unveil AI novel readers which look exactly like authors (South China Morning Post)
China's second largest search engine has entered into a strategic cooperation with Shanghai-listed Zhangyue Technology, the developer of iReader, an e-book reader like the Kindle and an app offering pay-to-view novels. The goal is to apply artificial intelligence technologies in the online literature sector, according to a Sogou press release.

For the first step of the partnership, Sogou will develop two video-based AI novel readers for Zhangyue. They will be based on and look and sound exactly the same as the two popular Chinese authors Yue Guan and Bu Xin Tian Shang Diao Xian Bing. Videos of the AI versions of the authors reading their novels can be played back on the Zhangyue app.
This celebrated startup vowed to save lives with AI. Now, it's a cautionary tale (Fast Company)
Be wary of any company that claims to be saving the world using artificial intelligence.

Last week, the New York Times published an investigation of One Concern, a platform designed to help cities and counties create disaster response plans. The company claimed to use a plethora of data from different sources to predict the way that earthquakes and floods would impact a city on a building-by-building basis with 85% accuracy, within 15 minutes of a disaster hitting a city. But the Times reports that San Francisco, one of the first cities that had signed on to use One Concern's platform, is ending its contract with the startup due to concerns about the accuracy of its predictions.

The Times paints a picture of a slick interface (which was honored in Fast Company's 2018 Innovation by Design awards and 2019 World Changing Idea awards) that hid problems. The heat map-style interface is supposed to show city officials close to real-time predictions of damage after an earthquake or flood, as well as run simulations of future earthquakes and provide damage levels for each block, helping planners decide how to distribute resources to reach people who will be most in need of help.
Software
Adobe Unveils AI-Powered Technology Previews (e3Zine)
Rising expectations and competition for the empowered consumer force brands to have purpose with each customer interaction; the need for an exceptional experience drives the need for the best customer-centric capabilities available. But often the best tools aren't immediately available to brands, as they are stuck in the labs behind cumbersome and lengthy product development cycles – waiting to come to life following intensive testing cycles. Adobe will therefore start bringing some of its advanced AI capabilities to brands with Technology Previews.

An industry-first way for enterprises to leverage new innovations faster than ever, brands now have quick access to the latest technology while simultaneously helping to shape product roadmaps. Once a problematic and lengthy process often completed in a silo with minimal customer input until new capabilities are nearly complete, Technology Previews gives brands the ability to leverage early-stage exploratory tech powered by Adobe Sensei, the company's AI and machine learning technology.
Finance
Zheshang Fund Aims to Launch China's First AI-Managed Mutual Fund (Caixing Global)
The first shot at letting artificial intelligence (AI) run a mutual fund underperformed. But a Chinese company isn't letting that deter it from trying.

Despite the unsatisfactory performance of the world's first AI-managed exchange-traded fund, U.S.-based AI Powered Equity ETF, Chinese brokerage Zheshang Fund Management is optimistic about the technology's role in finance.

According to Zheshang's general manager, Nie Tingjin, the firm is working on a mutual fund that uses AI data modeling and could be the first of its kind in China.

In contrast to other big-data funds, whose overreliance on the numbers means they fail to adequately understand external non-data issues like a company's management teams, industrial trends, and qualitative risk, thereby performing poorly in real markets, Zheshang's fund will respect human-driven analysis as far as possible, Nie said.
Travel & Tourism
State-owned China Eastern Airlines uses AI to improve customer experience (South China Morning Post)
In a business that receives around one million complaints a year, the ability to handle large amounts of information is critical.

That is why state-owned China Eastern Airlines is now using artificial intelligence (AI) to improve the customer experience, using the technology's ability to handle huge amounts of data to tailor its services for individual consumers.

The airline's data labs unit is even trying to solve problems before they happen by, for example, developing a pilot service that will allow customers to give better instructions and feedback on their in-flight meals.

"Using an analogy, if a good chef happens to leave a restaurant, then he or she takes an abundance of knowledge with them," said Wang Xuewu, the founder and head of China Eastern Airlines' data lab, in an interview at the AI summit in Hong Kong this month. "Through AI, we can better ensure that the tastes and preferences of our customers are kept safe, analysed and applied in the future."
---
2. Funding + Investments ⤵
33-Year-Old Founder Raises $51 Million to Add AI to Call Centers (Bloomberg)
An Indian startup that aims to use artificial intelligence to deliver faster and more personalized customer support for corporate clients is raising $51 million in funding from investors including March Capital Partners and Chiratae Ventures.

Uniphore Software Systems Pvt, based in Chennai and Palo Alto, Calif., plans to use the emerging technology to change the labor-intensive business of call centers, displacing workers with machines. Former Cisco Systems Inc. Chief Executive Officer John Chambers' JC2 Ventures owns about 10% of the startup. Existing backers also include Analog Devices Inc. founder Ray Stata and Infosys Ltd. billionaire co-founder Kris Gopalakrishnan.
On a growth tear, AI search provider Lucidworks picks up $100M in new funding (Silicon Angle)
Lucidworks Inc., the maker of an artificial intelligence-powered search engine for enterprises, today announced it has raised $100 million in funding to capture more market share.

The round was led by investment firms Francisco Partners and TPG Sixth Street Partners. It marks the latest growth milestone for San Francisco-based Lucidworks, which said it has doubled its revenue in each of the past three years.

The company's flagship Fusion search engine enables enterprises to make their data explorable through a Googlelike interface. Fusion takes natural-language queries as input and generates personalized search results that are tailored for each user. The software decides what content to bring up with the help of machine learning models that can take into account over a dozen factors, from a user's browsing history to his or her physical location.
Voxel51 raises $2 million for its video-native identification of people, cars and more (TechCrunch)
Many companies and municipalities are saddled with hundreds or thousands of hours of video and limited ways to turn it into usable data. Voxel51 offers a machine learning-based option that chews through video and labels it, not just with simple image recognition but with an understanding of motions and objects over time.

Annotating video is an important task for a lot of industries, the most well-known of which is certainly autonomous driving. But it's also important in robotics, the service and retail industries, for police encounters (now that body cams are becoming commonplace) and so on.

It's done in a variety of ways, from humans literally drawing boxes around objects every frame and writing what's in it to more advanced approaches that automate much of the process, even running in real time. But the general rule with these is that they're done frame by frame.
AI-Powered Sports Video Content Company WSC Sports Raises $23 Million (Pulse 2.0)
WSC Sports — the leader in AI-powered sports video content — recently announced it has raised $23 million in Series C funding bringing the company's total funding to $39 million. And the new funding round will be used to further expand WSC's growth across new sports, products, and geographic regions.

This round of funding was led by O.G. Tech Ventures, which is the international tech investment arm of Ofer Global. NTT DOCOMO Ventures, HBSE Ventures (the venture arm of Harris Blitzer Sports & Entertainment), Maor Investments, ISF, and Go4it Capital also joined the round. O.G. Tech Managing Director Roy Oron is joining the company's board of directors as part of the funding round.
Polarity raises $8.1M for its AI software that constantly analyzes employee screens and highlights key info (TechCrunch)
Reference docs and spreadsheets seemingly make the world go 'round, but what if employees could just close those tabs for good without losing that knowledge?

One startup is taking on that complicated challenge. Predictably, the solution is quite complicated, as well, from a tech perspective, involving an AI solution that analyzes everything on your PC screen — all the time — and highlights text onscreen for which you could use a little bit more context. The team at Polarity wants its tech to help teams lower the knowledge barrier to getting stuff done and allow people to focus more on procedure and strategy than memorizing file numbers, IP addresses and jargon.

The Connecticut startup just closed an $8.1 million "AA" round led by TechOperators, with Shasta Ventures, Strategic Cyber Ventures, Gula Tech Adventures and Kaiser Permanente Ventures also participating in the round. The startup closed its $3.5 million Series A in early 2017.
---
3. Advances ⤵
New Tech Analyzes Selfie Videos to Determine Your Blood Pressure (Futurism)
There's a reason hypertension, also known as high blood pressure, has earned the nickname "the silent killer." Not only can the condition lead to a host of potentially fatal health problems, from heart attacks to strokes, but it's also ninja-like in its ability to go undetected, with no obvious symptoms.

None that are obvious to the naked eye, that is — but researchers say a newly unveiled smartphone technology can spot signs of hypertension just by analyzing a short selfie video of a user.

The tech is called transdermal optical imaging, and it's the work of a team of researchers from Canada and China who initially set out to develop a contactless lie detector. As it turned out, though, the same technology that could look at a person's face to tell if they were fibbing is also adept at measuring blood pressure.
An algorithm to teach robots pre-grasping manipulation strategies (TechXplore)
When human beings reach out to grasp a given object, they often need to push clutter out of the way in order to isolate it and ensure that there is enough room to pick it up. Even though humans are not always fully aware that they are doing it, this strategy, known as "pre-grasping manipulation," allows them to grasp objects more efficiently.

In recent years, several researchers have tried to reproduce human manipulation strategies in robots, yet fewer studies have focused on pre-grasping manipulation. With this in mind, a team of researchers at Karlsruhe Institute of Technology (KIT) has recently developed an algorithm that can be used to train robots on both grasping and pre-grasping manipulation strategies. This new approach was presented in a paper pre-published on arXiv.
NotJordanPeterson lets you generate uncannily realistic Jordan Peterson sound bites (The Next Web)
The neural network was developed by AI researcher Chris Vigorito. To build this model, Vigorito used a "combination of two neural network models that were trained using audio data of Dr. Peterson speaking, along with the transcript of his speech."

"The first model, developed at Google, is called Tacotron 2. It takes as input the text that you type and produces what is known as an audio spectrogram," Vigorito explains. "The second model, developed at NVIDIA, is called Waveglow. It acts as a vocoder, taking in the spectrogram output of Tacotron 2 and producing a full audio waveform, which is what gets encoded into an audio file you can then listen to."

With this development, Peterson enters a long list of popular personalities who've had their voices duped by AI, including YouTube heavyweight Joe Rogan, Microsoft founder Bill Gates, and US President Donald Trump.
Tomorrow's bionic eyes will have 'Predator' vision (Engadget)
Whether through illness or injury, 36 million people suffer from blindness worldwide, and until just a decade ago those afflicted had little chance of regaining their sight. In 2009, doctors at the University of Manchester implanted the first Argus II bionic eye in a patient. Now, 10 years later, the makers of the Argus II are trialing a more capable artificial-vision system -- one that's implanted directly into the patient's brain.

It's called the Orion Visual Cortical Prosthesis System, and it's been developed by Second Sight Medical Products. Like the Argus II before it, the Orion system consists of a small camera mounted on a pair of glasses to capture images, a video-processing unit to convert what the camera sees into electrical impulses the wearer can interpret and an implant that stimulates the user's brain to create a perceived image. However, unlike the Argus II which used implants that clamped onto the patient's optic nerves, the Orion's implant sits directly on the brain itself.
Once the mapping is complete and confirmed accurate, that data are fed into an algorithm that "can be used to convert video into stimulation parameters to replicate what the camera is seeing," he continued. Then it's a small matter of spending a few more months getting used to the system and learning how to use it most efficiently.
Biological learning curves outperform existing ones in artificial intelligence algorithms (Nature.com)

Recently, deep learning algorithms have outperformed human experts in various tasks across several domains; however, their characteristics are distant from current knowledge of neuroscience. The simulation results of biological learning algorithms presented herein outperform state-of-the-art optimal learning curves in supervised learning of feedforward networks. The biological learning algorithms comprise asynchronous input signals with decaying input summation, weights adaptation, and multiple outputs for an input signal. In particular, the generalization error for such biological perceptrons decreases rapidly with increasing number of examples, and it is independent of the size of the input. This is achieved using either synaptic learning, or solely through dendritic adaptation with a mechanism of swinging between reflecting boundaries, without learning steps. The proposed biological learning algorithms outperform the optimal scaling of the learning curve in a traditional perceptron. It also results in a considerable robustness to disparity between weights of two networks with very similar outputs in biological supervised learning scenarios. The simulation results indicate the potency of neurobiological mechanisms and open opportunities for developing a superior class of deep learning algorithms.
A.I. rivals expert eyes at reading breast tissue biopsies (Futurity)
The scientists reasoned that artificial intelligence could provide more accurate readings consistently. It uses a large dataset that makes it possible for the machine learning system to recognize patterns associated with cancer that doctors may find difficult to see. After studying the strategies that the pathologists used during breast biopsy interpretations, the team developed image analysis methods tailored to address these challenges.

The team fed 240 breast biopsy images into a computer, training it to recognize patterns associated with several types of breast lesions, ranging from noncancerous and atypia to ductal carcinoma in situ and invasive breast cancer. A consensus of three expert pathologists determined the correct diagnoses.

To test the system, the researchers compared its readings to independent diagnoses made by 87 practicing US pathologists who interpreted the same cases. The algorithm came close to performing as well as human doctors in differentiating cancer from non-cancer.
---
4. Jobs + Work ⤵
Meet the AI that could replace your baseball umpire (CNET)
Arguing with an umpire might be a thing of the past. Take it up with this computer umpire who's never wrong.

The introduction of computer-aided refereeing in professional sports has been a mixed bag to say the least. But the hope of inching ever closer to ensuring the right call is made seems like a result worth working toward.

Of course, each sport has its share of subjectivity, but perhaps no mechanic is more overly scrutinized than the strike zone. The interpretation of this imaginary floating rectangle has been the source of countless arguments and ejections over the years, but now Major League Baseball is considering shifting the enforcement of it away from human umpires to Trackman, a radar-based ball-tracking system.
Japanese seafood industry turns to AI in response to labor shortage (Undercurrent News)
A growing number of Japan's seafood producers are turning to new uses for artificial intelligence (AI) in response to labor and regulatory constraints, reports Synced.

The country's aging population and lack of successors at many of its fishing companies mean the industry is increasingly turning to AI to reduce the workload on its fishermen and farmers.

According to the article, technology developed by Nippon Steel is being used in the country's farms to perform tasks such as stock management and fish sampling.

For instance, where farms could previously manually sample a very small percentage of its breed to determine the average size, a new AI system is being used to calculate the weight of entire broodstocks using camera footage, reducing labor costs while improving accuracy.
Robots need to know why they are doing certain task – study (Inceptive Mind)
Humans perform object manipulation to execute certain tasks. Such action is rarely initiated with no goals in mind. In contrast, traditional robotic grasping focuses solely on holding the object, regardless of the purpose of the manipulation.

In order to work effectively and safely with people in the near future, robots need to know the reason why they are doing a certain job. Machines need to understand the motive the way humans do and do not just perform the task blindly without context.

According to the researchers at the University of Birmingham, this could bring a profound change in the world of robotics, but not necessarily. The shift in thinking will be necessary as economies of automation, connectivity, and digitalization and levels of human to interact with robots increase dramatically.
Vietnamese urbanites unfazed by AI threat to jobs: study (VN Express)
Urban Vietnam is not too worried about losing jobs to robots though numerous studies show it is likely, a survey has found.

The survey by independent market research firm Indochina Research said 64 percent of Vietnamese urbanites were not scared about losing their jobs to artificial intelligence (AI) in the next 10 years.

Only 31 percent were worried about technology eliminating their jobs.

The remaining 5 percent were indifferent saying they were not working anyway.

The survey polled 600 respondents aged between 18 and 59 last November.

It was part of a global survey done in 40 countries by the Worldwide Independent Network of Market Research and polling agencies.
---
5. Public Policy ⤵
Regulator looking at use of facial recognition at King's Cross site (The Guardian)
The UK's privacy regulator said it is studying the use of controversial facial recognition technology by property companies amid concerns that its use in CCTV systems at the King's Cross development in central London may not be legal.

The Information Commissioner's Office warned businesses using the surveillance technology that they needed to demonstrate its use was "strictly necessary and proportionate" and had a clear basis in law.

The data protection regulator added it was "currently looking at the use of facial recognition technology" by the private sector and warned it would "consider taking action where we find non-compliance with the law".

On Monday, the owners of the King's Cross site confirmed that facial recognition software was used around the 67-acre, 50-building site "in the interest of public safety and to ensure that everyone who visits has the best possible experience".
New Illinois Law Governs Use of Artificial Intelligence During Interview Process (Lexology)
The Act, which is effective Jan. 1, 2020, impacts an employer's ability to use artificial intelligence (AI) when hiring workers in Illinois. Under the Act, an employer using videotaped interviews when filling a position in Illinois may use AI to analyze the interview footage only if 1) the employer notifies the applicant that the videotaped interview may be analyzed using AI for purposes of evaluating the applicant's fitness for the position, 2) the employer provides the applicant with information about how the AI works and what characteristics it uses to evaluate applicants, and 3) the employer obtains consent from the applicant to use AI for an analysis of the video interview. Further, because audio will be recorded, the employer must obtain the consent of the applicant to videotape the interview with or without the use of AI. An employer is not required to consider an applicant who refuses to provide consent for the employer's use of AI to evaluate the candidate.

The Act also prohibits the employer from sharing applicant videos, except with individuals who have expertise or technology necessary to evaluate the applicant's fitness for a position. If an applicant requests that the video interview be destroyed, the employer must comply within 30 days after receiving the request. The employer then must instruct anyone else who received a copy of the applicant's video to destroy it, and those individuals also must comply.
---
6. Governance ⤵
NSW summit to tackle ethics of AI (Mirage News)
Some of the country's brightest minds will be brought together to collaborate on how the NSW Government can best utilise Artificial Intelligence (AI) for policymaking, with the announcement of a NSW AI Thought Leaders Summit on 29 November.

Minister for Customer Service Victor Dominello said the inaugural summit will bring together representatives from academia, industry, government and science, to explore opportunities for the use of AI across agencies.

"AI has the potential to transform service delivery and make life easier for people, and this summit is an opportunity to learn from some of the country's top experts," Mr Dominello said.
'Eliza' Explores Moral Questions Around AI-Based Therapy (Indie Games Plus)
Eliza is a virtual counselling app, offering help to thousands who, for whatever reason, can't or won't go to therapy themselves. But can technology replace real therapy in this visual novel?

You'll join Evelyn, a woman who abandoned a high-powered tech career, but has now returned to work as a proxy for this virtual counseling app. Eliza follows Evelyn as she reads through a script provided by the therapy AI, as well as in her daily life in present-day Seattle, where she bears witness to the growth of the tech company who created this therapy AI, as well as the effects on the people who use it.
Evidence reveals risk assessment algorithms show bias against Hispanic population (Phys.org)
Automated risk assessment has become increasingly popular in the criminal justice system, but a new study published in the American Criminal Law Review assessed the accuracy, validity and predictive ability of a risk assessment algorithm tool to reveal algorithmic unfairness against Hispanics.

Risk assessment can be an objective way to reduce rates of imprisonment without jeopardising public safety, and criminal justice officials are increasingly reliant on algorithmic processing to inform decisions on managing offenders according to their risk profiles. However, there is alarming evidence to suggest that risk algorithms are potentially biased against minority groups.

Reader in Law and Criminal Justice at the University of Surrey Dr. Melissa Hamilton used a large dataset of pre-trial defendants who were scored on COMPAS—a widely-used algorithmic risk assessment tool—soon after their arrests to evaluate the impact of this algorithmic tool specifically on the Hispanic minority group.
Michigan school districts embrace facial recognition tech (Security Infowatch)
In Gibraltar Public Schools, new digital security cameras installed this year allow administrators and, if needed, local police, to monitor school entrances, hallways and other areas.

The system includes facial recognition software that digitizes each person's face and can quickly scan through thousands of images to find that person in a hurry.

"You can zero in on a face and then it can find that face throughout the building," said Superintendent Amy Conway.

Detroiters have objected loudly to police forays into facial recognition technology, but many school districts now embrace it as one more defense against mass shooters and other threats. Gibraltar's system is part of more than $1 million in security upgrades the district is completing with bond money approved by voters in 2017.
Privacy Commissioner would be 'very worried' if Auckland Transport introduces facial recognition technology in cameras (TVNZ)
The Privacy Commissioner would have concerns if Auckland Transport (AT) decided to use facial recognition technology in its CCTV system.

Authorities in Auckland are in the process of putting a plan in place to combine the city's CCTV cameras into a single system, while also adding potentially thousands of new cameras with advanced automatic processing capabilities.

"Any new cameras installed in Auckland will have automated processing abilities, including facial recognition," RNZ reports.
Privacy Commissioner John Edwards told TVNZ 1's Breakfast today it is understandable AT wants to "improve public safety" but he said he'd be "very worried" if Auckland Transport were to introduce facial recognition technology.
---
7. Defense + Geopolitics ⤵
China's use of AI in Xinjiang is 'future of oppression': US envoy (Nikkei Asian Review)
WASHINGTON -- Advanced surveillance technology aided by artificial intelligence and massive DNA data will be the "future of oppression" by police states, Sam Brownback, the U.S. envoy in charge of international religious freedom, warned in an interview with Nikkei.

Denouncing Beijing's use of such technologies in the crackdown of Uighurs, a Muslim minority in the Xinjiang Uighur Autonomous Region, Brownback called the situation "tragic and unprecedented in modern times."

"You've got a high-tech system being used to monitor people, where you've done massive data collection of DNA samples of the entire population, where you implement a 'social credit score' system to prohibit people from getting certain places," Brownback said, referring to Beijing's controversial social experiment where citizens earn or lose points for things like online posts and volunteerism.
Iran's military is making strides into twenty-first century technology (AEI)
As the Iranian leadership embraces new technologies, its whole-of-government approach means that its work occurs not only on military bases, but also in Iran's universities and nominally civilian companies within the Islamic Revolutionary Guard Corps' economic empire. Indeed, one of the primary motives for the Islamic Republic to send students—especially the children of regime elites and other loyalists—to Western universities and to invest heavily in cyber-espionage is to gain access to the latest in advanced technical fields.
However it acquires technology, Iranian military tacticians increasingly appear to be incorporating artificial intelligence if not fully autonomous systems into their platforms. The IRGC has recently drilled "Fuji assaults" in which artificial intelligence helps coordinate boats, planes, tanks, and drones in a broad attack. The IRGC used similar tactics during the battle against the Islamic State in the eastern Euphrates region. On June 12, 2019, Iranian Air Defense Force commander Alireza Sabahifard announced a new air defense system that can detect stealth UAVs and which may also utilize some basic artificial intelligence in its operation. That Iranian authorities successfully downed a U.S. drone just a month later suggests that Iranian advances, even if Iranian authorities exaggerate, should not be easily dismissed.
AI system could improve U.S. Army fuel cell efficiency (Military Embedded Systems)
RESEARCH TRIANGLE PARK, N.C. As part of an effort to address the gap the U.S. Army faces in the need for long-lasting power and batteries for warfighters, the Army Research Office funded a research team who developed an artificial intelligence system that officials say identifies a material for creating more efficient fuel cells.
The system relies on a collective of algorithmic bots each performing a distinct task and sifts through combinations of elements to create a map of phases — arrangements of atoms in relation to each other — that humans can then use to determine which might work as a new material.

It all comes down to a catalyst that would allow them to replace hydrogen, which is difficult to store, with methanol, which could be far more efficient. No known materials could act as efficient catalysts for methanol oxidation, so a new material is needed.
Artificial intelligence to predict water scarcity conflicts (Geographical)
An artificial intelligence tool can predict where conflicts related to water scarcity are most likely to arise

Researchers from the Netherlands-based Water, Peace and Security partnership (WPS) have announced the creation of a global forecasting tool that can predict where conflicts arising from water insecurity are most likely to break out. The system uses artificial intelligence to create patterns from a wide rage of geographical and socio-economic data and can identify potential conflict 'hotspots' up to a year in advance.
The researchers test-ran the AI tool in Mali, using historical data from 2018. They found that it predicted more than three-quarters of the water-related conflicts in Mali's Inner Niger Delta, including some that are currently escalating. To achieve this, the system is fed with a variety of data. 'First there's the natural side of things – so hydrological data, rainfall data, evapotranspiration, soil moisture and a number of other natural factors,' explains Schmeier. This enables it to identify areas where availability of water is likely to become a concern.
U.S. Border Agency to Expand Use of Facial Recognition Tech (Yahoo/Bloomberg)
(Bloomberg) -- The U.S. Customs and Border Protection agency is set to expand its use of facial recognition, deploying the controversial technology to screen people entering the country, according to a government document released recently.

The draft request for bids lays out CBP plans to upgrade a wide range of its technical systems. That includes a goal to replace an existing "token-based" security system, reliant on verification methods such as passwords, with a biometric one, which uses inputs like fingerprints and face scans to identify people. Global Entry kiosks at the border will be replaced with a "facial recognition solution," according to the document.

CBP is looking for a private vendor to provide the technology and to move key software applications to cloud-computing services. The contract, set to start in December and extend as long as May 2025, may be worth as much as $960 million.
SAF's Hunter provides a glimpse into world of unmanned tanks. They could be game changers (TODAY Online)
Fifty years after AMX-13 light tanks first appeared at the National Day Parade (NDP), the Singapore Armed Forces (SAF) showcased its newest armoured fighting vehicle (AFV) called the Hunter at this year's parade.
Unmanned Hunters represent a precursor to the next technological leap to partially or fully autonomous vehicles that use artificial intelligence to move with minimal or no human intervention.

The locally-developed Army Tactical Engagement and Information System (Artemis) that forms the brain of the Hunter already has features that could be adapted on board autonomous vehicles.

For example, Artemis combines map and satellite data to show the crew alternative ways to reach a desired destination.
---
8. Economy ⤵
Why AI will create $2.9T in business value by 2021 (TechRepublic)
The artificial intelligence (AI) revolution is beginning to pay off: By 2021, AI augmentation will create $2.9 trillion in business value, and 6.2 billion hours of worker productivity globally, according to a Gartner report released Monday.

Gartner defined AI augmentation as a partnership model of AI and humans working together to improve cognitive performance, including learning and decision-making.
By 2020, Gartner predicts that decision support/augmentation will be the largest type of AI in terms of the greatest business value add and the fewest barriers to adoption, followed by agents, smart products, and decision automation. By 2030, decision support/augmentation will surpass all other types of AI initiatives, accounting for 44% of global business value garnered from AI, Gartner found.
B3LAB: Data and artificial intelligence center of Turkey (Daily Sabah)
More than 20 countries around the world have announced their national artificial intelligence (AI) strategies, drawing their road maps with different schools and perspectives on how to use this key technology. They have made plans about how to improve their national defense and public infrastructures with this new technology, how the export share in the private sector should contribute to the economy, and how the education system will be restructured with the foresight that jobs and professions will transform. Meanwhile, Turkey is in the process of maturing its AI strategy.

Ali Taha Koç, head of the Presidential Office for Digital Transformation, known as the maestro of these studies, announced that the strategy would be disclosed by the end of the year. Stating that Turkey is aware of global technological growth in the world, Koç recalled that each unit of growth in information and communication technologies contributed 1.8-2% to the economy. He emphasized that further investment should be made in technology, and AI in particular.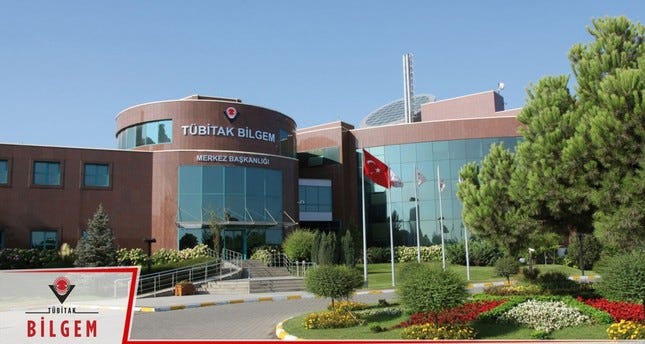 How Cities Should Prepare for Artificial Intelligence (MIT Sloan Management Review)
While there is much discussion of how artificial intelligence will continue to transform industries and organizations, a key driver of AI's role in the global economy will be cities. How cities deal with coming changes will determine which ones will thrive in the future.

Many cities have plans to become "smart cities" armed with AI-driven processes and services, like AI-based traffic control systems, to improve residents' lives. But simply adopting these new technologies won't be enough to guarantee their success. Jobs that exist today may not exist tomorrow. Completely new jobs will need to be filled quickly. Many people today don't yet have the skills needed for the jobs of the future. Yet cities cannot just shrink and grow their populations and talent at will.
Digital transformation will generate better opportunities for Vietnamese citizens (OpenGov Asia)
The Deputy Prime Minister, Vu Dur Damn, said that digital transformation is an opportunity for Vietnam to create greater market value for its businesses, make organisations more efficient, and offer better opportunities for every citizen.
According to a press release, in its current situation, the country has fierce competition in terms of technology, investment capital attraction, and markets. To compete efficiently, it must have aspirations, creativity, and breakthroughs in thought.

The Minister noted that it is often said that Vietnam needs to go straight to 5G networks, artificial intelligence, and blockchain. However, the most important thing is to change habits to overcome difficulties. To do so, it is necessary to focus on building a suitable legal system.
Deepfakes can be a severe credit negative for companies, says Moody's (The Malaysian Reserve)
AS CYBER security threats continue to grow in range and levels of sophistication, companies' businesses and credit quality are at stake as advances in artificial intelligence (AI) have made easier the creation of deepfakes — doctored but highly realistic videos and images — designed to damage their reputations.

In a recent report, Moody's Investors Service Inc said advances in AI technology will likely result in more pernicious disinformation campaigns against companies, posing credit risks for targeted organisations due to the greater potential for tarnished reputations and lost business.

"Imagine a fake but realistic-looking video of a CEO making racist comments or bragging about corrupt acts. Advances in AI will make it easier to create such deepfakes and harder to debunk them. Disinformation attacks could be a severe credit negative for victim companies," Moody's assistant VP-cyber risk analyst Leroy Terrelonge said.
---
↙ Additional Reading ↙
---