New Algorithmic Age: Will 2020 Be The Year Of Sino-Russian AI? + 58 New Developments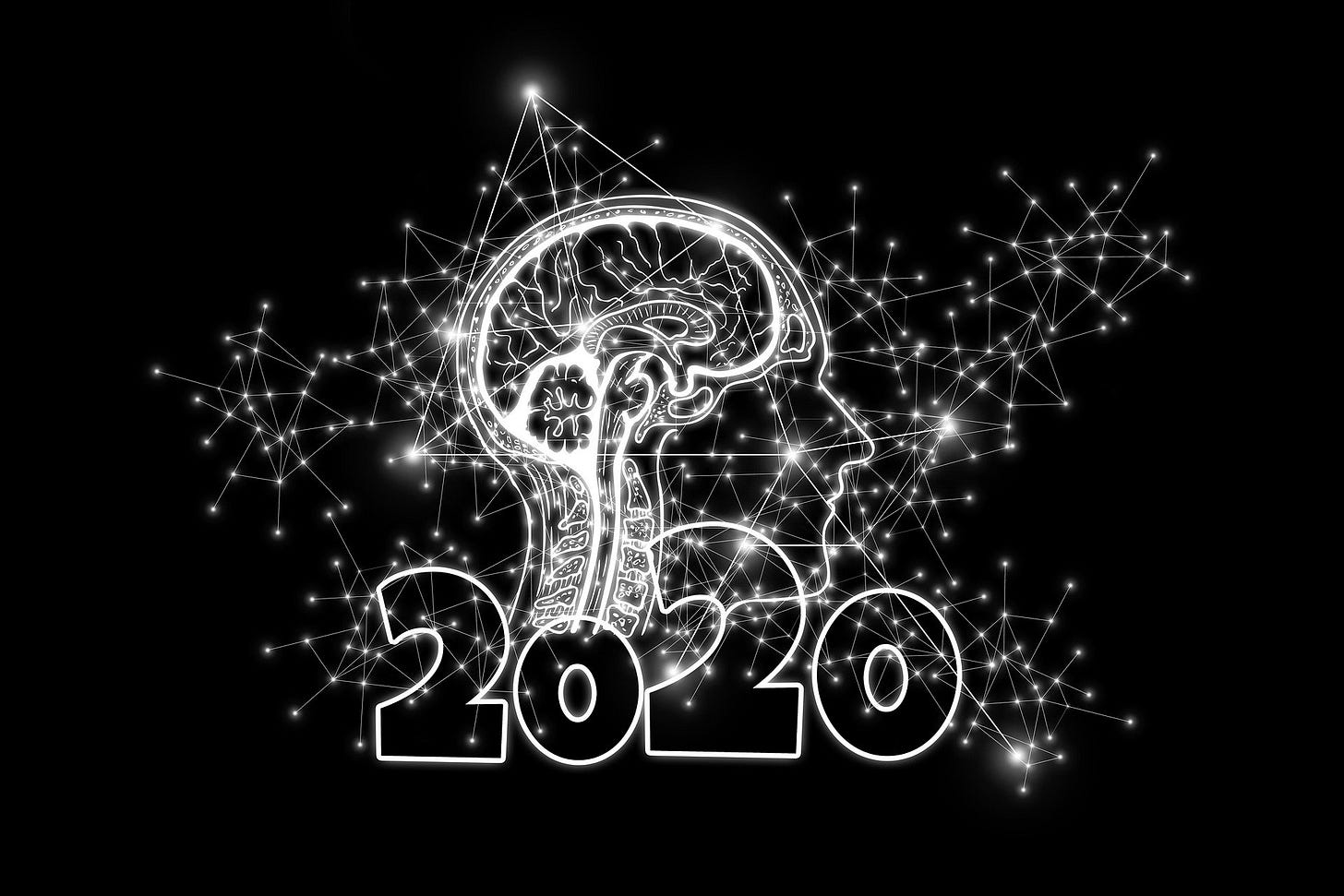 ---
As the geopolitics of artificial intelligence (AI) gains momentum, the next 12 months may see new, powerful transformations. One of them may be the emergence of China and Russia collaborating around AI in unprecedented ways. In late December, 2019, Russia's president signed a "decree" that makes 2020 the year of "Russian-Chinese Scientific, Technical and Innovation Cooperation." This will include work in AI, facial recognition, robotics and other emerging technologies (covered below in "Economy" section). To those paying attention, the decree is extremely important. In the past, AI was just "another" area of collaboration between China and Russia, with energy still the driving force. Now, with the new decree, AI is front and center - it has gained the same importance as oil and natural gas. This is a seismic geopolitical shift! There are numerous ways China and Russia could work together with AI. One of them is China's largest AI-companies, like Alibaba or Megvii, bringing their offerings to Russia. Will this mean Chinese facial recognition in Russian malls and streets? Or, could it mean Chinese AI helping Russian cities like Moscow or St. Petersburg? While Russia may be eager to build new inroads with China, it is also likely that Russian policy makers and business leaders are wary of bringing in "too much" Chinese technology and too fast. After all, Russia will not want to make itself dependent on China. All of this means that a complex geopolitical web is emerging: Russia wants to build new tech-based ties, China wants more market access for its technology firms, the US wants to expand its tech footprint. And, all of this is taking place as all three nations take special effort to hide the paranoia and suspicion that exists in their capitals.
---
As always, I am deeply grateful for your support. For any questions, please contact me directly at: abishur at nextgeopolitics dot com.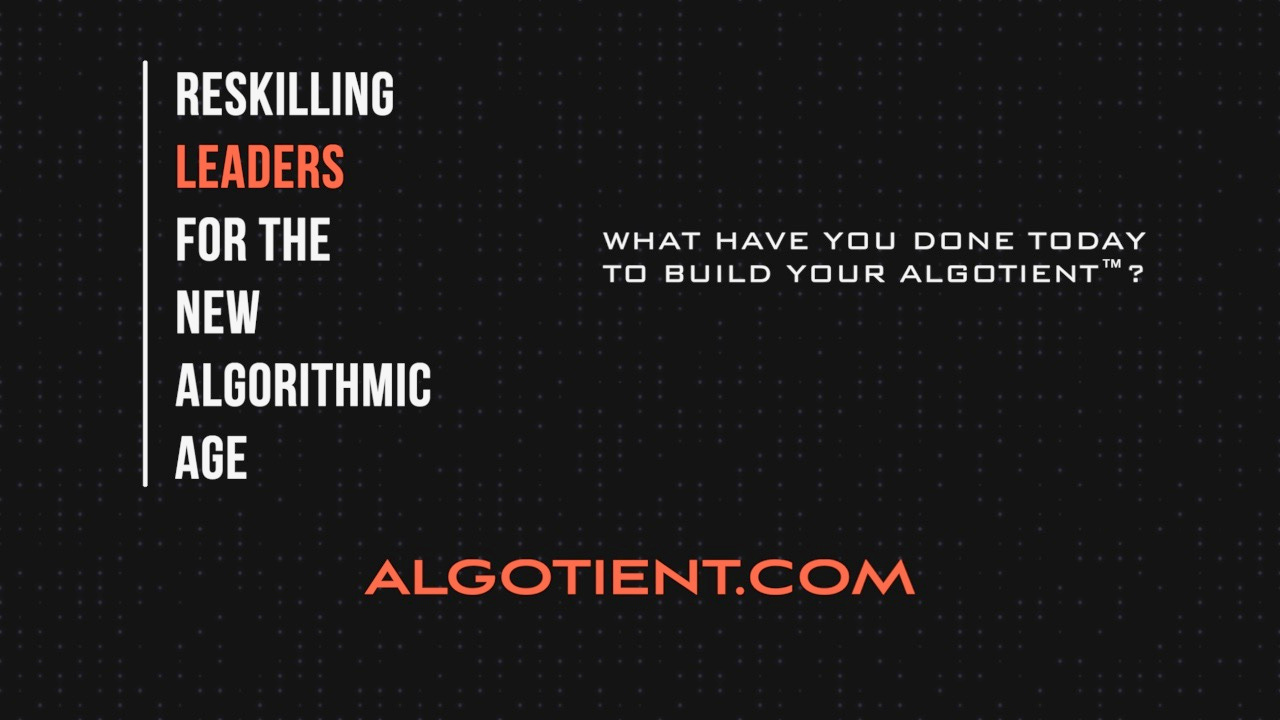 ---
↙ Your Algorithmic Update ↙
---
Highlights ⤵
---
1. Industry ⤵
Fashion
Ruti To Create AI Stylist (Apparel News)
Retail marketing and back-office tasks are increasingly informed by big data and machine learning. Boutique retailers will soon find out if artificial intelligence can make savvy styling recommendations for shoppers.

Ruti, headquartered in the San Francisco Bay Area town of Belmont, Calif., recently announced that it had raised $6 million in a Series A funding led by Viola Ventures, based in Herzliya, Israel. The investment will fund new retail locations. It also will bankroll the development of a proprietary AI platform that will develop recommendations for individual customers. The platform may be available at eight bricks-and-mortar Ruti locations as well as on its digital channel, ruti.com.

The platform will mix an individual customer's fashion likes and dislikes, as well as information based on past purchases and items a customer has tried on. It will use facial recognition as well as customer relations–management technology, said Sharon Segev, Ruti's chief technology officer.
Technology
LG's 2020 soundbars add 'AI Room calibration' to optimize their audio (Engadget)
CES is right around the corner, and that means we'll once again meet a slew of new home theater equipment. LG is unveiling its 2020 soundbar lineup right now, and a new headline feature for this year is "AI Room Calibration." Exactly what separates this tech from non-AI automatic calibration we've seen is unclear, but LG is openly committed to applying machine learning and related technology across its products. Combined with content mastered in Dolby Atmos or DTS:X, it should make everything sound more accurate no matter what kind of room you're in, how many speakers are hooked up or where they're located.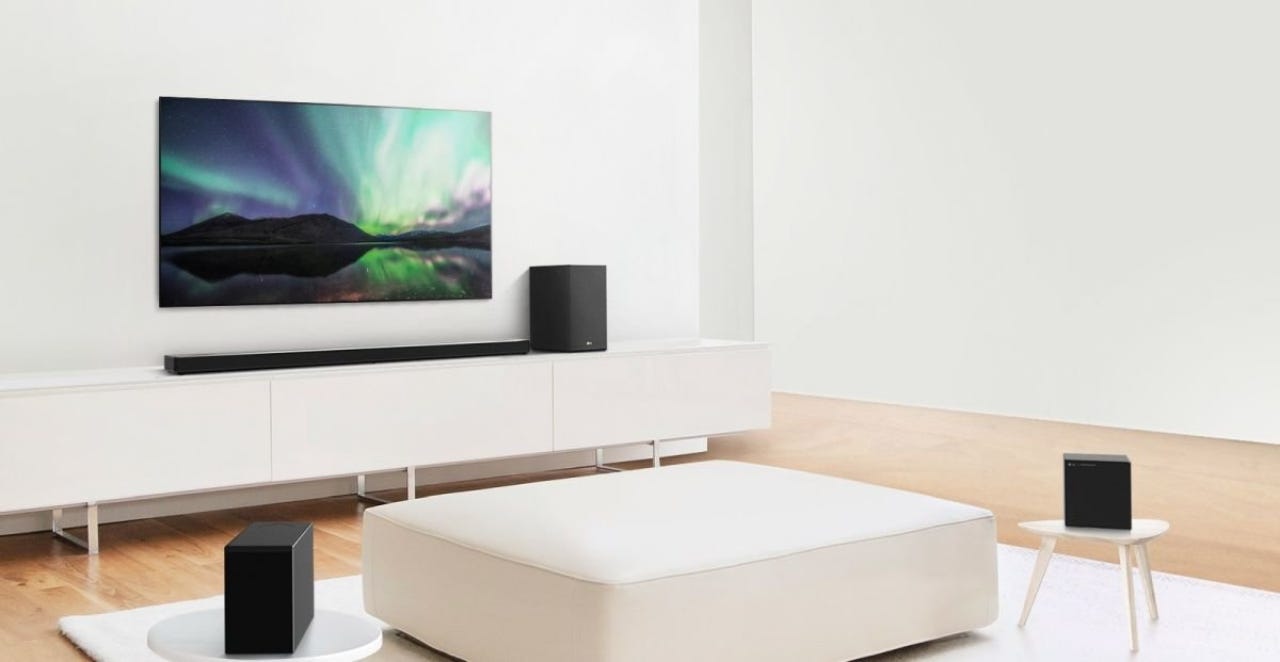 China's Baidu dethrones Google to take AI language crown (Independent)
Chinese technology giant Baidu has overtaken Google and Microsoft in an artificial intelligence competition designed to test how well a machine can understand human language.

Baidu, which is often referred to as China's Google, achieved the highest ever score in the General Language Understanding Evaluation (Glue) – widely considered to be the benchmark for AI language understanding.

The firm's Ernie (Enhanced Representation through kNowledge IntEgration) model became the first to score above 90 on the test, topping a leaderboard dominated by US tech firms and universities.
Microsoft proposes AI that improves when you smile (VentureBeat)
Positive affectivity, or the characteristic that describes how people experience affects (e.g., sensations, emotions, and sentiments) and interact with others as a consequence, has been linked to increased interest and curiosity as well as satisfaction in learning. Inspired by this, a team of Microsoft researchers propose imbuing reinforcement learning, an AI training technique that employs rewards to spur systems toward goals, with positive affect, which they assert might drive exploration useful in gathering experiences critical to learning.

As the researchers explain, reinforcement learning is commonly implemented via policy-specific rewards designed for a predefined goal. Problematically, these extrinsic rewards are narrow in scope and can be difficult to define, as opposed to intrinsic rewards that are task-independent and quickly indicate success or failure.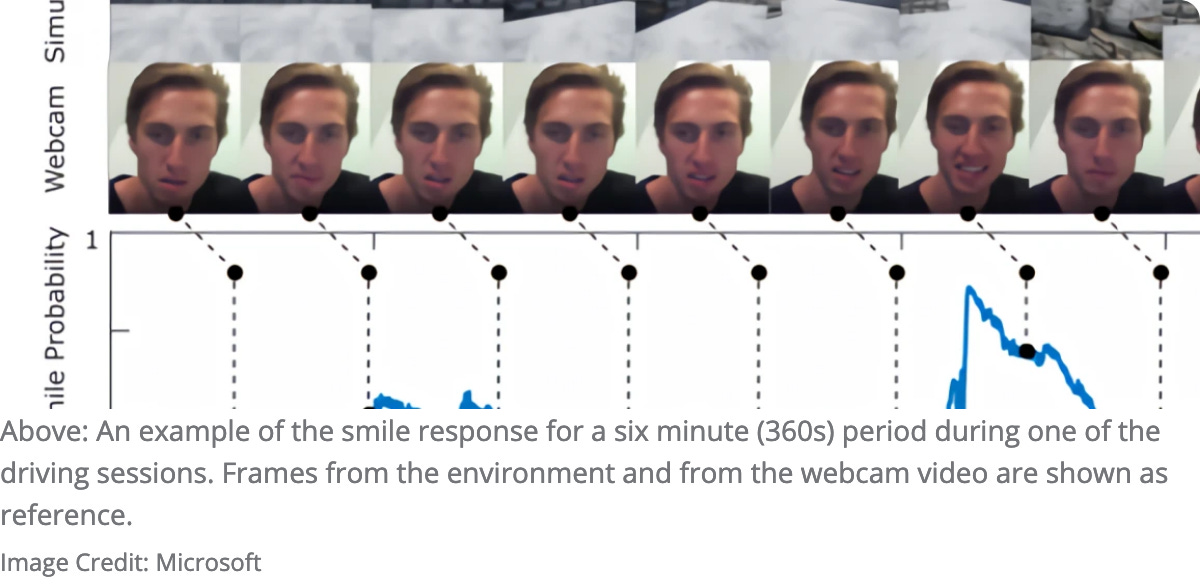 Ubisoft uses AI to teach a car to drive itself in a racing game (VentureBeat)
Reinforcement learning, an AI training technique that employs rewards to drive software policies toward goals, has been applied successfully to domains from industrial robotics to drug discovery. But while firms including OpenAI and Alphabet's DeepMind have investigated its efficacy in video games like Dota 2, Quake III Arena, and StarCraft 2, few to date have studied its use under constraints like those encountered in the game industry.

That's presumably why Ubisoft La Forge, game developer Ubisoft's eponymous prototyping space, proposed in a recent paper an algorithm that's able to handle discrete, continuous video game actions in a "principled" and predictable way. They set it loose on a "commercial game" (likely The Crew or The Crew 2, though neither is explicitly mentioned) and report that it's competitive with state-of-the-art benchmark tasks.
Google Patent Describes How Virtual Assistants Show Empathy (Media Post)
A patent filed by Google engineers describes how chatbots will one day show empathy for the user -- if they are not already doing so. The patent uses the word "chatbot" to refer to interactive or virtual assistants on desktop or mobile devices.

Despite efforts to make chatbots seem more human-like, they may still seem unnatural or awkward because they do not keep track of users' emotional states.

A chatbot may greet a user with the statement "hello, how are you today?" If the user tells the chatbot "I feel lousy today," it would detect the negative state expressed and may select an appropriate response, such as "I'm sorry to hear that."
Facial Recognition
Delhi Police uses facial recognition software to identify 'habitual protesters' and 'rowdy elements' at CAA-NRC protests (Free Press Journal)
After the Uttar Pradesh government decided to identify protestors and seal their properties to reimburse losses, the Delhi police have resorted to using the Automated Facial Recognition System (AFRS) software to identify CAA and NRC protestors.

The police used the software during various protests to screen the crowd at Prime Minister Narendra Modi's rally held at Ramlila Maidan in Delhi. The police then ran the footage through the software to identify "law and order suspects."

The police had acquired the AFRS software in early March 2018 to find and found boys and girls by matching photos. The software has only been used thrice, twice for the Independence parade and once during the Republic day protest, reported The Indian Express.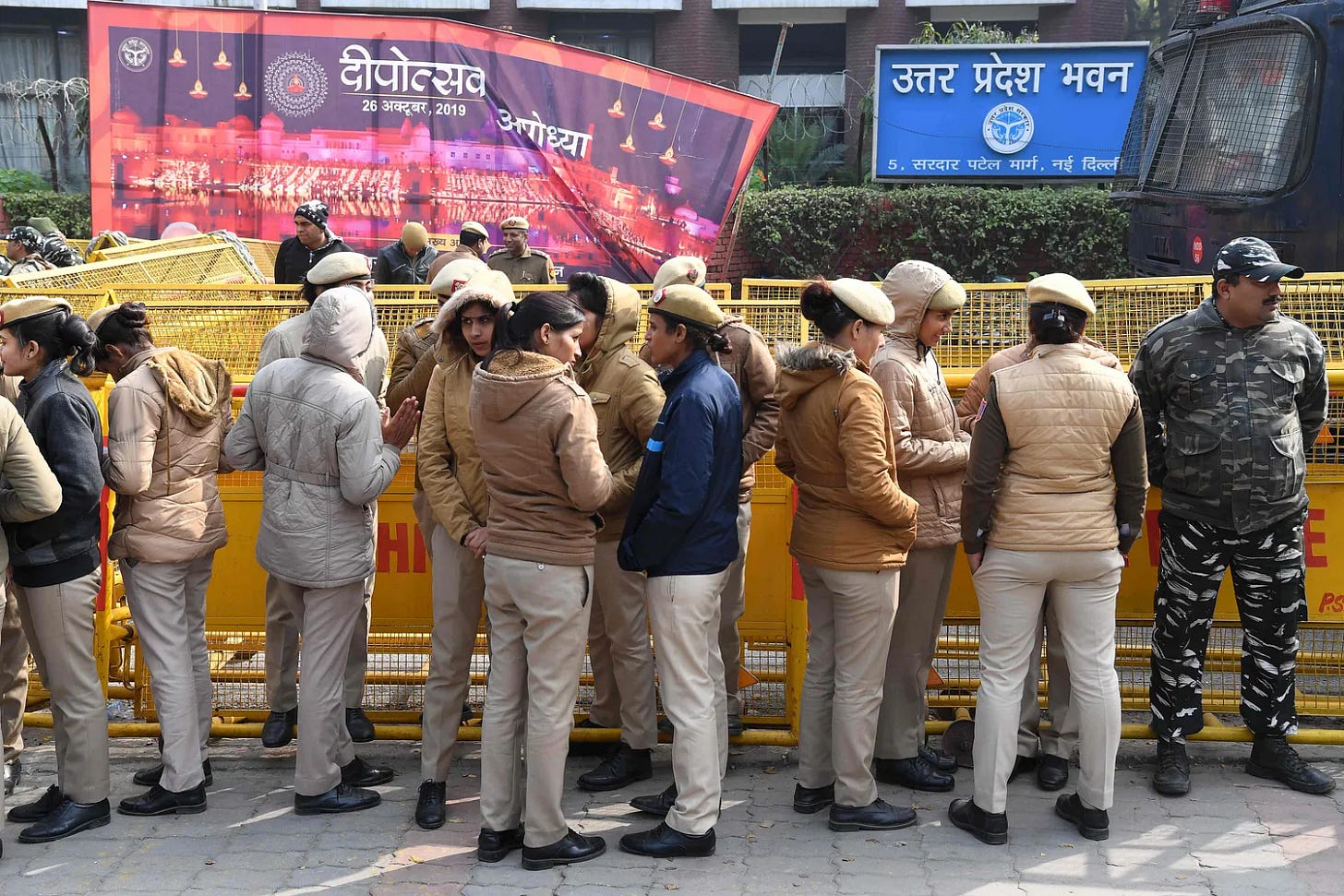 France set to test facial recognition security cameras (Connexion France)
The trial of the technology could last from "six months to one year, under the supervision of researchers", said junior digital minister Cédric O, in an interview with Paris newspaper Le Parisien. No definite date for the trial has yet been set.

Mr O said: "This would allow us to get feedback on the different use cases and on the real-life performance of this technology, as well as answers on the questions being asked."

The minister said that although the technology showed "evidence of advantages and opportunities", he admitted that there were "also a certain number of risks to public freedoms" due to its use.
Healthcare
Deep learning contributes to generating TCM prescriptions (Infosurhoy)
BEIJING, Dec. 26 (Xinhua) — Chinese scientists have developed a new intelligent model for generating traditional Chinese medicine (TCM) prescriptions.

TCM mainly includes herbs, acupuncture and cupping. According to a recent research paper published in the journal IEEE Access, the intelligent model, called AttentiveHerb, simulates doctors' diagnosis and prescription of herbs.

The intelligent model automatically simulates TCM principles and learns the effects of herbs on symptoms according to the clinical records of traditional herbal medicine.

In this new model, the attributes of the patients' symptoms are extracted using deep recurrent neural networks. Based on the severity of the patients' different symptoms, each herb in the prescriptions can then be dynamically selected, implementing a process of intelligent automatic diagnosis and treatment.
Travel & Tourism
British Airways to trial AI-powered robots at Heathrow T5 (Airport-Technology)
British Airways (BA) has announced plans to test AI-powered autonomous robots at Heathrow Terminal 5 to further enhance punctuality for passengers.

From next year, the robots will be used in the terminal to guide passengers through the airport. This will allow the airline's staff to focus on answering more complex queries.

Produced by BotsAndUs, the robots are capable of interacting in different languages with the help of translation technology. They can provide answers to a variety of different questions, including real-time flight information.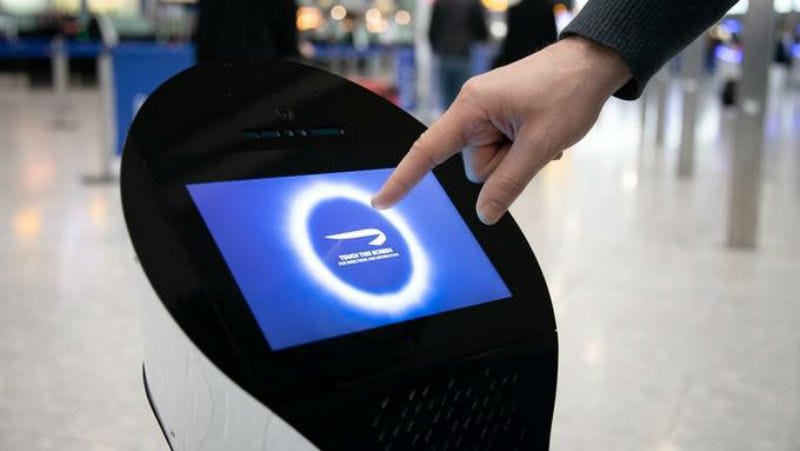 Government
Soon you can share knowledge with AI-powered data repository (Financial Express)
The ministry of electronics and IT (MeitY) is working on a project to develop a platform that will act as a repository of all publicly shareable data, information, tools, literature, etc. It will leverage artificial intelligence (AI) and machine learning (ML) to aid individuals, industry and academia to conduct studies, training or research for developing commercial and non-commercial solutions devoted to socio-economic well being.

Sources said the IT ministry is deliberating on creating a platform — National Artificial Intelligence Resource Platform (NAIRP) — that will have the potential to develop into a central repository of various components of an AI ecosystem, making it a knowledge integration and dissemination base.
Partnerships
Jewelers Mutual Teams with H2O.ai to Drive AI Innovation in the Jewelry Insurance Business (PR Newswire)
MOUNTAIN VIEW, Calif., Dec. 17, 2019 /PRNewswire/ -- H2O.ai, the open source leader in artificial intelligence (AI) and machine learning (ML), today announced Jewelers Mutual, one of the United States' and Canada's most established and trusted providers of affordable and comprehensive insurance for jewelers and consumers, has chosen its award winning AI platforms to provide AI and machine learning capabilities to better serve its customers. As a leader in driving customer-focused innovation and providing the latest technology to a long-standing industry, Jewelers Mutual is using H2O-3 open source and H2O Driverless AI to deliver exceptional customer experiences, prevent losses, and provide better protection and policies for both jewelers and customers.
Law Enforcement
AI phone detection busts 500 drivers a day (Government News)
The NSW government has declared its AI mobile phone detection program a success after nabbing more than 3,000 motorists in the first week of operation.

Roads minister Andrew Constance says the program has been such a success that the government plans to roll out 45 more cameras after just five fixed cameras and one mobile trailer mounted camera caught 3,303 drivers red-handed between December 1-7.

That amounted to about 500 people per day, Mr Constance said.

In a four-day period, 210 people were caught using a phone behind the wheel at Lucas Heights, 126 in Nowra and 179 crossing the Sydney Harbour Bridge.
Education
Egypt will open universities to prepare youth to world's modern technologies, Sisi tells World Youth Forum (AHRAM)
Egyptian President Abdel-Fattah El-Sisi has announced that Egypt is set to open a "new generation of universities" next year to serve as home for new technologies.

President Sisi made the comments on the third day of the third edition of the World Youth Forum in Egypt's Sharm El-Sheikh, during a session titled 'Artificial Intelligence and Humans: Who is in control?'
"Artificial intelligence can give us a chance to eliminate human error, save time, and lower corruption levels," he said, referring to Egypt's efforts to digitalise, and adding that the corruption he is talking about is not financial, but is rather related to performance.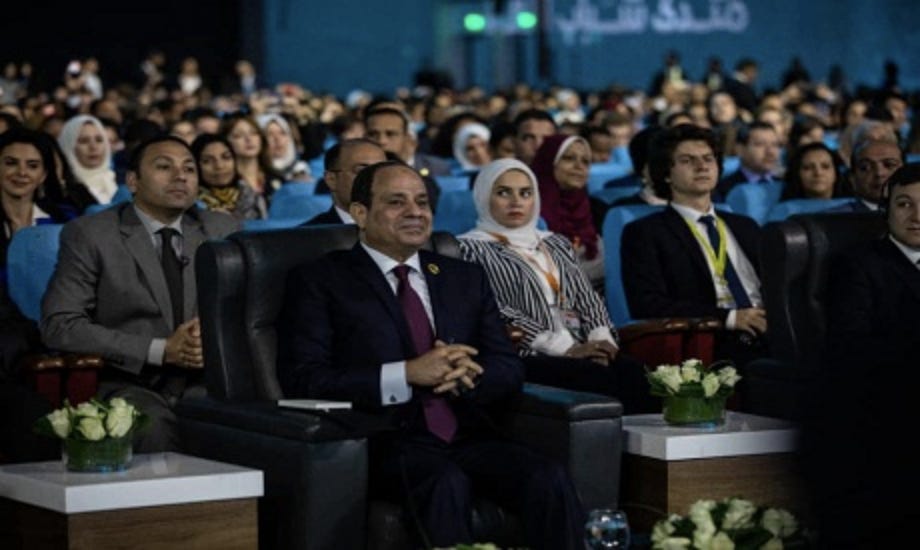 Cybersecurity
Israeli Tech Company Aims to Protect Vehicles From Hackers (Algemeiner)
Just like a smartphone or computer, any object — even a car — that is connected to a online network is at risk of being hacked. One Israeli company is looking to provide protection in a realm of new technology that has the potential to be extremely vulnerable.
Tesla is reportedly planning a launch of its electric vehicles in Israel, among other countries, and companies like Google are working out the final kinks in fully-automated self-driving cars, but with increased connectivity trends comes increased risks, Vardi said. 
The technology is based on artificial behavioral vehicle intelligence with a "positive security posture," meaning that the software learns the behavior patterns of the vehicle so that any anomalies or deviations stand out and are easily detectable. 
---
2. Funding + Investments ⤵
Black Cape Emerges from Stealth with AI for Intelligence Analysis (American Inno)
Black Cape, a startup focused on tailoring artificial intelligence and machine learning solutions for national security, emerged from stealth mode Wednesday. In its announcement, the Arlington, Va.- and Austin, Texas-based company talked up plans to "modernize the way that Federal agencies conduct intelligence analysis."

The company is led by co-CEOs Al Di Leonardo and Abe Usher. The pair were previously involved in the Radiant Group and HumanGeo, two D.C. area data analytics companies with geospatial angles. The two companies were eventually sold off to spatial imagery giant DigitalGlobe.
AI business support platform Alice lands new investors, including Serena Williams fund, Bumble dating app (Northbay Business Journal)
Serena Ventures joined the series A funding round for Alice, a free, artificial intelligence-driven platform founders say "helps businesses launch and grow."

The company announced Friday also participating was dating app Bumble, founded by Tinder co-founder Whitney Wolfe Herd, and the venture firm founded by tennis star Serena Williams as investors. The announcement stated the move "will facilitate the expansion of Alice's machine learning capabilities" to gather resources which are tailored to where a business is in its growth.
AU$7.5m stumped up by Australian government for research into healthcare AI (ZDNet)
The federal government on Monday announced it will invest AU$7.5 million for research into the use of artificial intelligence (AI) in healthcare.

"Artificial intelligence will be critical in transforming the future of healthcare through improved preventive, diagnostic, and treatment approaches," a statement from acting Minister for Health Anne Ruston said.

The new funding will be dispensed via grants to researchers through the Medical Research Future Fund. The government hopes the cash will be used to fully understand the potential benefits of AI in healthcare.
Missouri agency wants $16M to increase government chatbots (AP News)
Government chatbots could soon be answering more questions from Missourians about their taxes or welfare if a proposal by an agency in Gov. Mike Parson's administration gains traction.

The Office of Administration asked for about $16 million over the next three years to add more chatbots to the state's call centers, the St. Louis Post-Dispatch reported.

More chatbots answering routine government questions could free up state workers to handle other calls.
Leeds-based PinPoint raises over €1 million to fund early stage cancer detection (EU Startups)
HealthTech startup PinPoint Data Science has successfully raised over €1 million as part of an early stage funding round, with support from Angel Investment Network (AIN), the world's largest angel investment platform.

The PinPoint Test uses AI/Machine Learning to rapidly 'rule out' cancer from a simple blood sample, and may be used for all cancer types. AIN was the only external organisation PinPoint accepted investment from in a round that lasted just six weeks.

The new fund will enable implementation trials starting mid-2020. It will include R&D on improved versions of the product, as well as funding an expanded full time team, regulatory compliance, the purchase of new equipment and the development of new products. PinPoint was founded in 2018 and now has a full-time team of nine.
---
3. Advances ⤵
Finally, machine learning interprets gene regulation clearly (Phys)
In this age of "big data," artificial intelligence (AI) has become a valuable ally for scientists. Machine learning algorithms, for instance, are helping biologists make sense of the dizzying number of molecular signals that control how genes function. But as new algorithms are developed to analyze even more data, they also become more complex and more difficult to interpret. Quantitative biologists Justin B. Kinney and Ammar Tareen have a strategy to design advanced machine learning algorithms that are easier for biologists to understand.

The algorithms are a type of artificial neural network (ANN). Inspired by the way neurons connect and branch in the brain, ANNs are the computational foundations for advanced machine learning. And despite their name, ANNs are not exclusively used to study brains.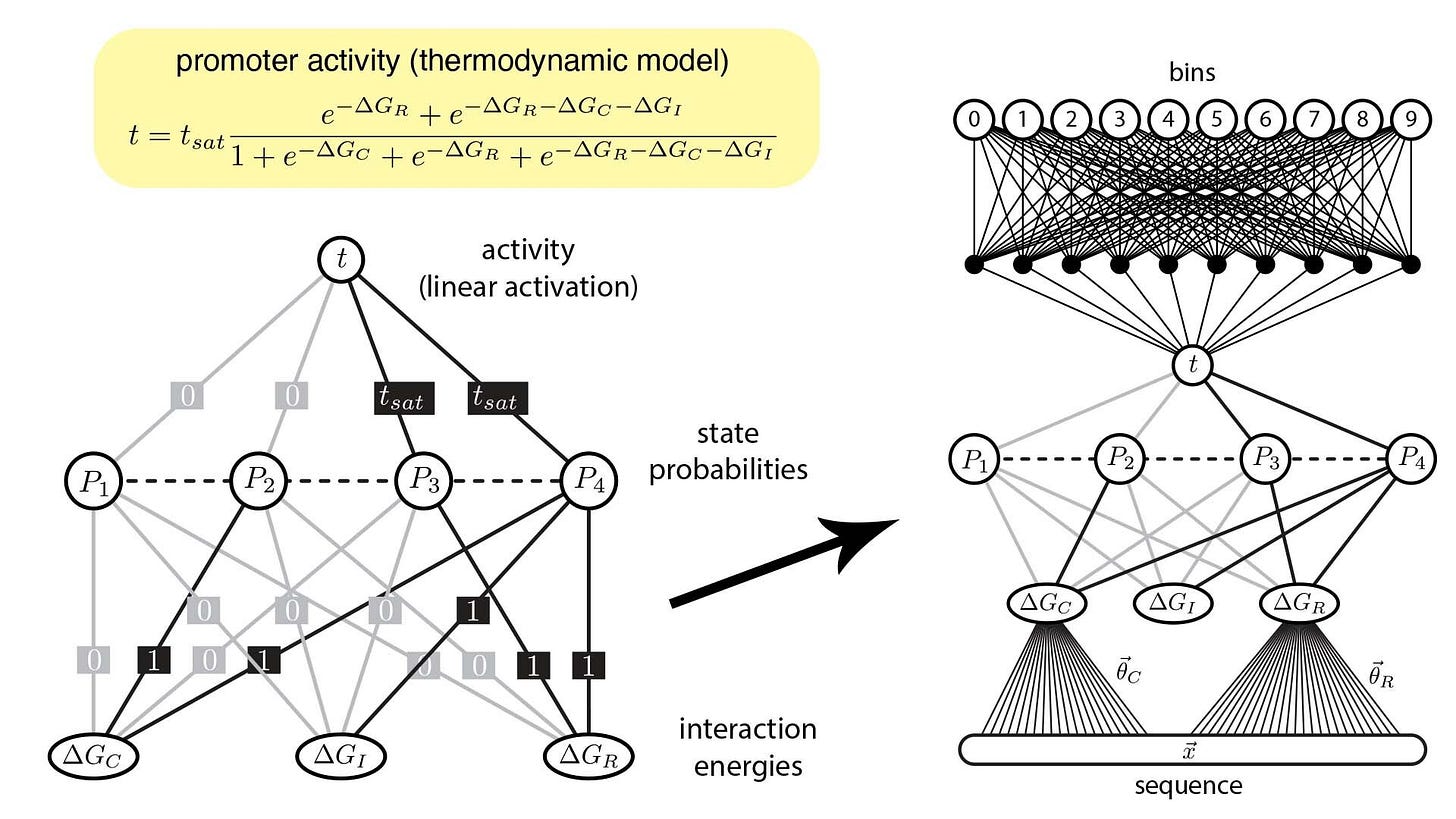 A system based on AI will scan the retina for signs of Alzheimer's (Economist)
THE DIFFERENT parts of a health-care system have different focuses. A hospital's dementia unit keeps records of patients' mental abilities. The stroke unit monitors blood flow in the brain. The cardiac unit is interested in that same flow, but through and from the heart. Each agglomeration of equipment and data is effective in its own domain, but for the most part has little relevance to other bits of the body and the conditions that plague them. Thus, like the proverbial blind men feeling an elephant, modern health care offers many fragmented pictures of a patient, but rarely a useful cohesive one.

On top of all this, the instruments that doctors use to monitor health are often expensive, as is the training required to wield them. That combined cost is too high for the medical system to scan regularly, for early signs of illness, all patients at risk of dementia, heart disease or a stroke. Rather, doctors work to manage symptoms after a disease has obviously taken hold.
This A.I. can predict how certain drug combos will best treat diseases (World Economic Forum)
With a shortage of new tuberculosis drugs in the pipeline, a software tool can predict how current drugs—including unlikely candidates—can combine in new ways to create more effective treatments.

"This could replace our traditional trial-and-error system for drug development that is comparatively slow and expensive," says Sriram Chandrasekaran, assistant professor of biomedical engineering at the University of Michigan.

Dubbed INDIGO, short for INferring Drug Interactions using chemoGenomics and Orthology, the software tool has shown that teaming tuberculosis drugs with antipsychotics or antimalarials may amplify their potency.
A Robot That Explains Its Actions Is a First Step Towards AI We Can (Maybe) Trust (IEEE)
For the most part, robots are a mystery to end users. And that's part of the point: Robots are autonomous, so they're supposed to do their own thing (presumably the thing that you want them to do) and not bother you about it. But as humans start to work more closely with robots, in collaborative tasks or social or assistive contexts, it's going to be hard for us to trust them if their autonomy is such that we find it difficult to understand what they're doing.

In a paper published in Science Robotics, researchers from UCLA have developed a robotic system that can generate different kinds of real-time, human-readable explanations about its actions, and then did some testing to figure which of the explanations were the most effective at improving a human's trust in the system. Does this mean we can totally understand and trust robots now? Not yet—but it's a start.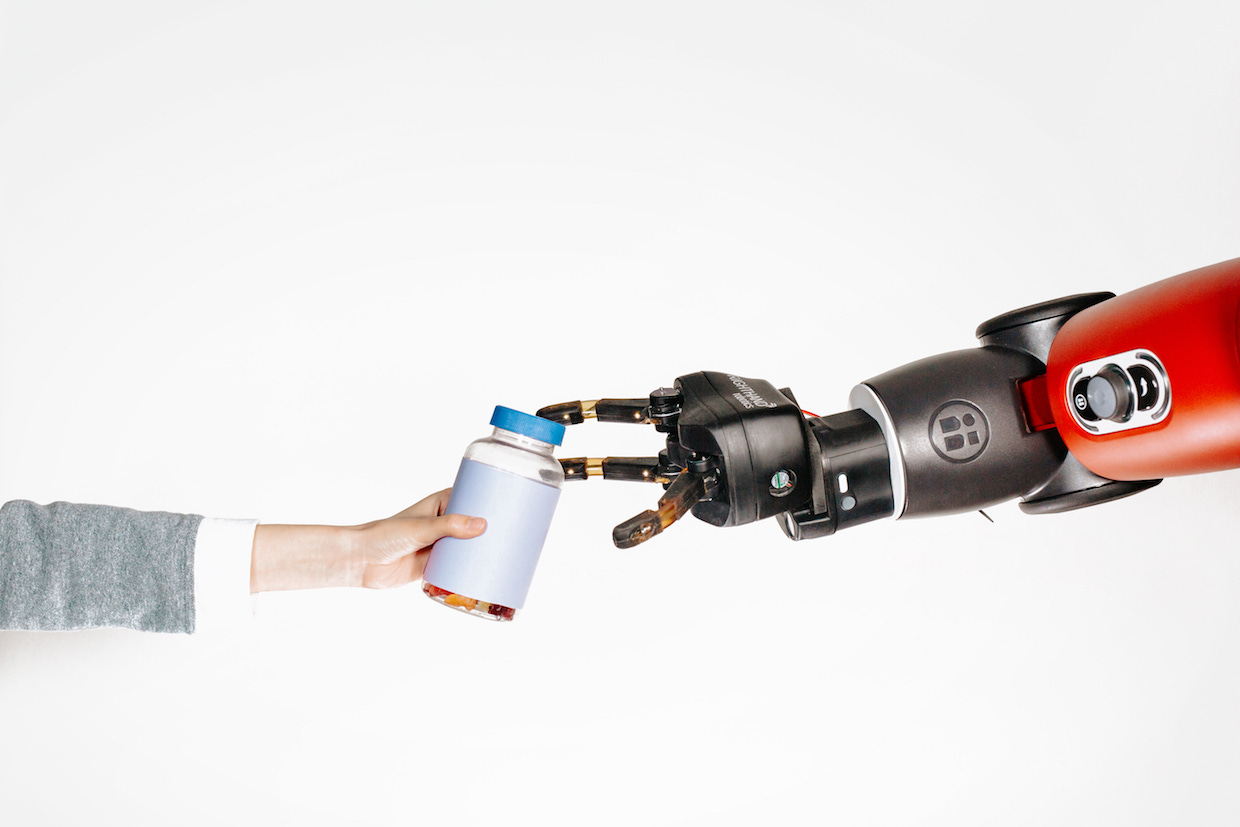 How AI helps unlock the secrets of Old Master and modernist paintings (Ars Technica)
In a paper posted to the physics arXiv in September, Anthony Bourached and George Cann of the University College London described how they employed machine learning to reconstruct a full-color image of Picasso's original underpainting—specifically, a technique called neural style transfer, originally developed a few years ago by researchers at the University of Tübingen in Germany. Per Technology Review:

Neural networks consist of layers that analyze an image at different scales. The first layer might recognize broad features like edges, the next layer sees how these edges form simple shapes like circles, the next layer recognizes patterns of shapes, such as two circles close together, and yet another layer might label these pairs of circles as eyes. This kind of network would be able to recognize eyes in paintings in a wide variety of styles, from Leonardo da Vinci to Van Gogh to Picasso. In each case, the eyes form a similar pattern that the machine can pick out.
---
4. Jobs + Work ⤵
Tech talent crunch in 2020 likely to go up to 200,000 (Economic Times)
New Delhi: A shortage of employees skilled in technologies like artificial intelligence, machine learning, blockchain, Internet of Things, cybersecurity and data analytics that India is facing would become acute next year, say recruitment experts.

If the shortage was in thousands in 2019, it is going to be up to 2 lakh in 2020, according to estimates by headhunters such as TeamLease, Randstad, Magna Infotech and ABC Consultants. The demand for new tech talent is across all sectors, as businesses become digitised and automated.
AI-equipped robots active in precision welding (Nikkei)
BEIJING -- Robots are replacing humans across industrial sectors, and welding is no exception.

The importance of welding as an industrial field goes without saying. But many work sites are hazardous environments, filled with smoke, dust, arc light and weld spatter that pose health and safety risks.

The number of young people pursuing careers in welding continues to decline due to the long hours of study and experience needed to become proficient. With many manufacturers facing personnel shortages and high costs, industrial robots are finding their way into the welding trade.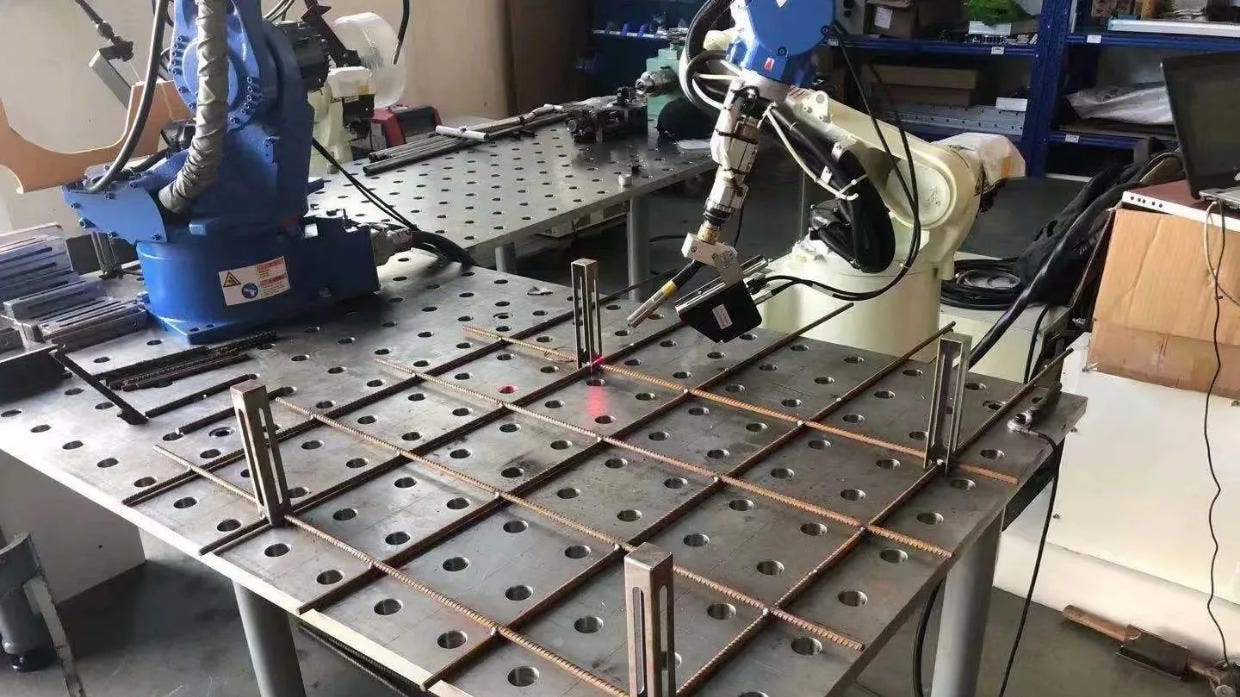 Packing T-shirts? There's a Uniqlo robot for that (FT)
There was only one job that robots could not do when Fast Retailing, the owner of Uniqlo, replaced 90 per cent of its workers with robots at its flagship warehouse in Tokyo last year. 

But now, with the help of a Japanese start-up called Mujin, the world's third-largest retailer says it has cracked the final barrier to full automation, a priority for Uniqlo as Japan's ageing population creates labour shortages.

The two companies have invented a robot with one arm that can pick up soft T-shirts and place them neatly in boxes to be shipped to customers.
Part of the trucking industry is already becoming fully automated (Inverse)
The trucking industry employs a lot of Americans, and it's quickly becoming more and more automated. Around 3.5 million Americans work as truck drivers—driving an array of different types of vehicles—and millions more work in other jobs that are within the industry or closely connected to it. It will be a while before we have fully autonomous eighteen-wheelers transporting goods across the country, but some parts of the trucking industry are already becoming fully automated.

One behind-the-scenes part of the trucking industry is called freight brokerage. Freight brokers are essentially middlemen that connect shippers with products to move to carriers that can transport them. Many businesses around the country don't have contracts with trucking companies, so they rely on freight brokers to get their products where they need to go.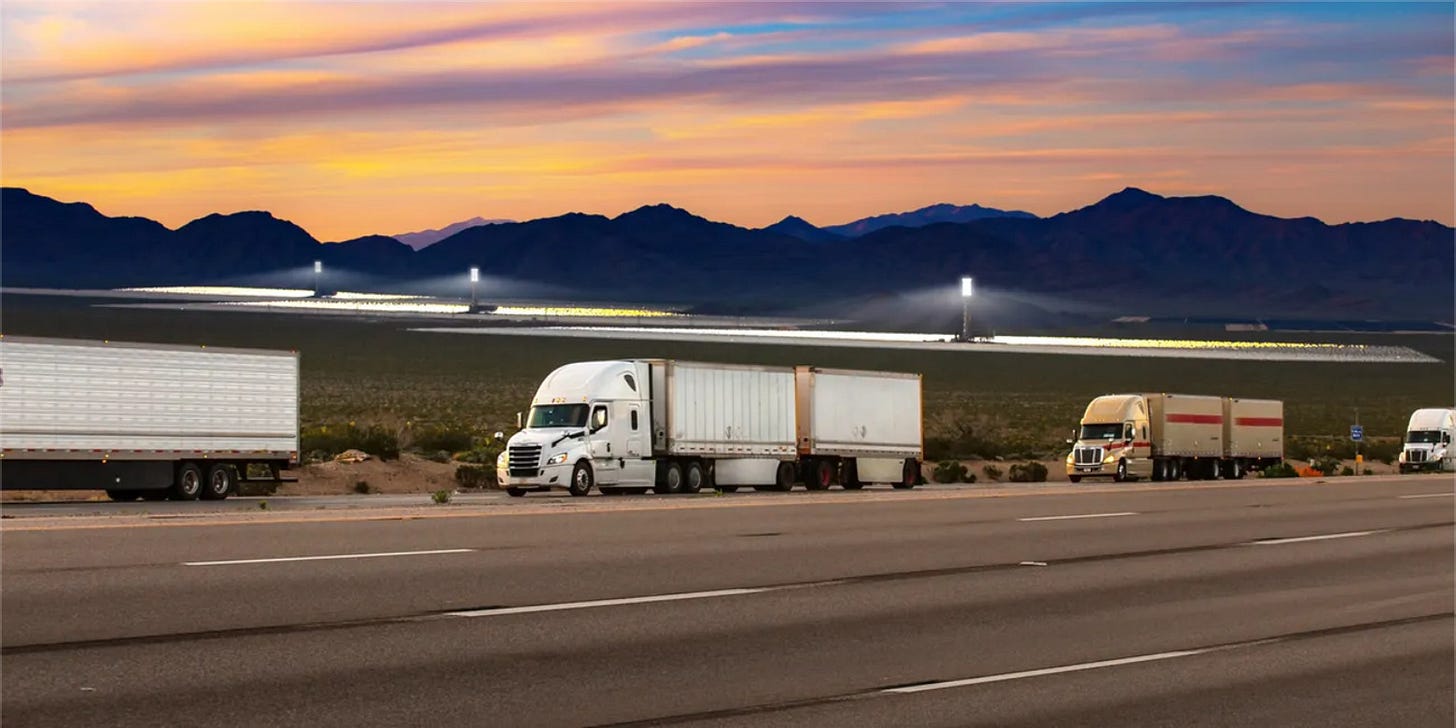 ---
5. Public Policy ⤵
Public opinion lessons for AI regulation (Brookings)
An overwhelming majority of the American public believes that artificial intelligence (AI) should be carefully managed. Nevertheless, as the three case studies in this brief show, the public does not agree on the proper regulation of AI applications. Indeed, population-level support of an AI application may belie opposition by some subpopulations. Many AI applications, such as facial recognition technology, could cause disparate harm to already vulnerable subgroups, particularly ethnic minorities and low-income individuals. In addition, partisan divisions are likely to prevent government regulation of AI applications that could be used to influence electoral politics. In particular, the regulation of content recommendation algorithms used by social media platforms has been highly contestable. Finally, mobilizing an influential group of political actors, such as machine learning researchers in the campaign against lethal autonomous weapons, may be more effective in shifting policy debates than mobilizing the public at large.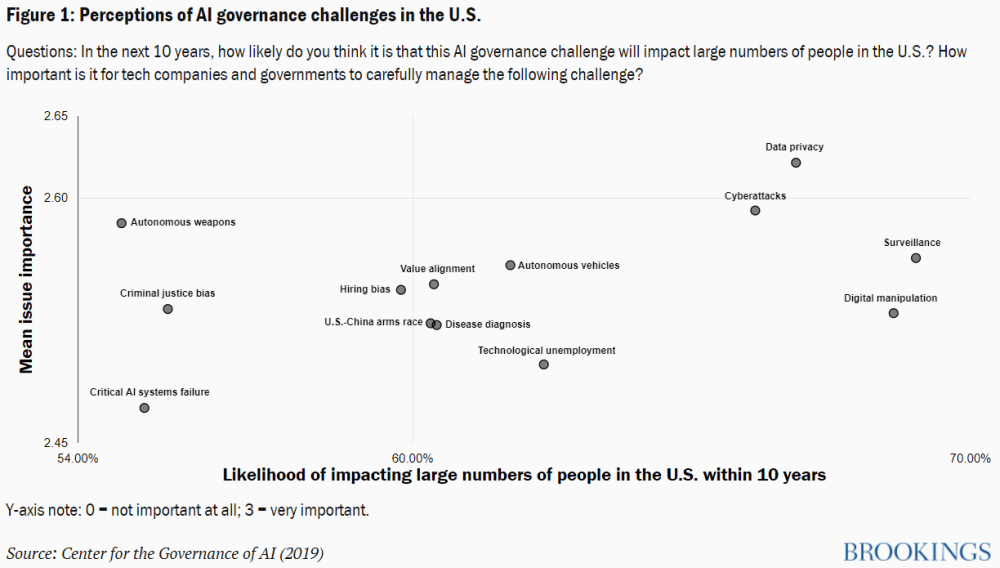 China to take data privacy protection to a 'new stage' next year (TechNode)
Legislators promised on Friday that China will start drafting its own laws for data privacy and personal information next year.

Why it matters: It signals government resolve to do away with the fragmented landscape of data privacy laws and regulations that exist now, and provide legal certainty.

Yang says that his clients want "more clarity on cross-border data transfer." That includes what kind of data can be transferred, to what extent they should store data within China, what kind of approval they need and how assessment mechanisms will work.

"Digital economy in China is developing fast. We have seen many new, non-controversial and controversial technologies like facial recognition. This reality desperately needs a new law," says Yang.
Singapore approves AI for vascular ultrasound scans (ZDNet)
Singapore's Health Sciences Authority has approved the use of an artificial intelligence-powered (AI) software for the automated analysis and reporting of vascular ultrasound scans. Developed by See-Mode Technologies, the application taps deep learning, text recognition, and signal processing technologies with the aim of helping clinicians interpret such images -- a task that typically is performed manually, time-consuming, and error-prone. 

Such scans, used for patients with cardiovascular or heart diseases, are commonly analysed by a sonographer or radiologist who has to manually review between 50 and 150 images for each patient, according to See-Mode. 
Harvard Law School researchers call for more regulation in medical AI (Becker's Hospital Review)
Existing safeguards from the FDA and other regulatory bodies will require significant updates in order to maintain safety and ethics in healthcare's use of constantly "learning" adaptive artificial intelligence algorithms, according to an article published Dec. 6 in Science.

In the article, researchers from Cambridge, Mass.-based Harvard Law School's Petrie-Flom Center for Health Law Policy, Biotechnology and Bioethics, and Fontainebleau, France-based INSEAD described the dangers of leaving medical machine learning algorithms unregulated after their initial approval.
---
6. Governance ⤵
Facial Recognition thinks you might be a toaster, really (The American Genius)
If a computer, which is thought to be highly reliable, will confuse a human face for a toaster, what might that mean for facial recognition accuracy when seeking out suspects of crimes? Possibly, not so reliable.

"Obviously, the technology has immense value in promoting societal interests such as efficiency and security but it also represents a threat to some of our individual interests, particularly privacy," Nessa Lynch, associate professor of law at Victoria University of Wellington, New Zealand. Lynch and other experts are part of a research project that will be completed in mid-2020. The researchers presented some of their findings during a panel recently held at the university.

Some of the very first images used to test data were those of convicted felons in Florida. They had abused meth and had great cheekbones. But, that presented problems when using facial recognition on actual real folk without a meth habit.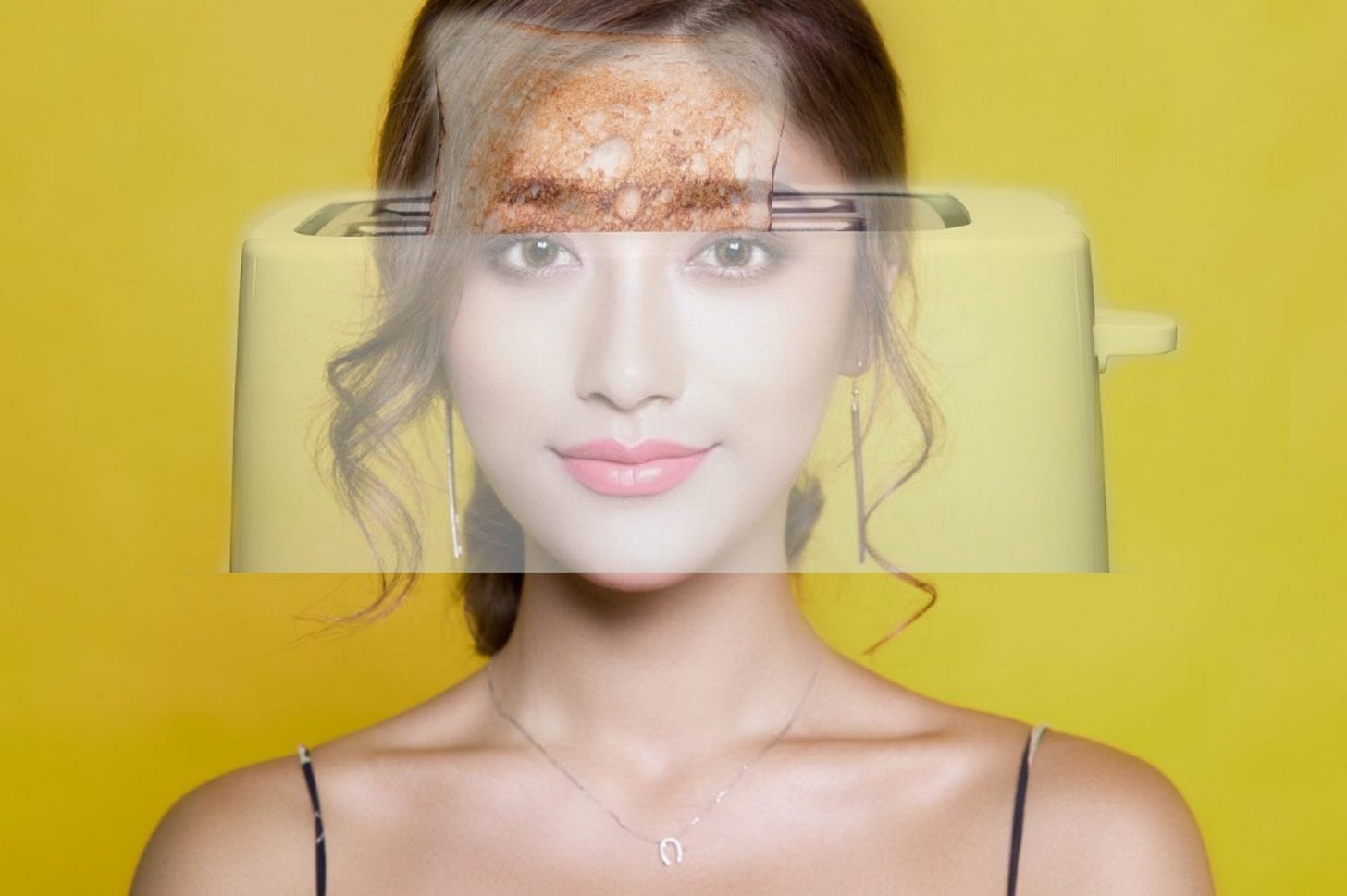 Should you warn dinner guests about your digital personal assistant? (TVO)
A few short years ago, personal digital assistants like Amazon's Alexa, Apple's Siri, and Google Assistant sounded futuristic. Now, the future is here, and this future is embedded, augmented and ubiquitous.

Digital assistants can be found in your office, home, car, hotel, phone and many other places. They have recently undergone massive transformation and run on operating systems that are fuelled by artificial intelligence (AI). They observe and collect data in real-time and have the capability to pull information from different sources such as smart devices and cloud services and put the information into context using AI to make sense of the situation. Although we have come a long way in the design and execution of these AI technologies, there is still more work to be done in this arena.
2019: The Year of the Face (PetaPixel)
The most frequent usage of our faces is facial recognition for surveillance and security. It is has been the most visible because it is the most controversial. Fueled by a competitive market made of a combination of state-owned agencies and private enterprises, facial recognition has been at the forefront of commercial image recognition services. Scores of small, medium, and large companies compete to grab shares of what is considered to become a $7 to $15 billion market by 2024.
There are three components to facial recognition: the algorithm, the teaching pool, and the index.

Facial recognition algorithms are probably the most mature of the visual recognition space. Mostly because they have been studied for a long time, do not need to consider context, and, with no offense to anyone, a face is a rather easy object to recognize. Today's algorithms take into account anywhere from 80 to 500 data points on a face (like the distance between eyes and width of the nose) to create a unique digital fingerprint of a person.
AI expert calls for end to UK use of 'racially biased' algorithms (The Guardian)
An expert on artificial intelligence has called for all algorithms that make life-changing decisions – in areas from job applications to immigration into the UK – to be halted immediately.

Prof Noel Sharkey, who is also a leading figure in a global campaign against "killer robots", said algorithms were so "infected with biases" that their decision-making processes could not be fair or trusted.

A moratorium must be imposed on all "life-changing decision-making algorithms" in Britain, he said.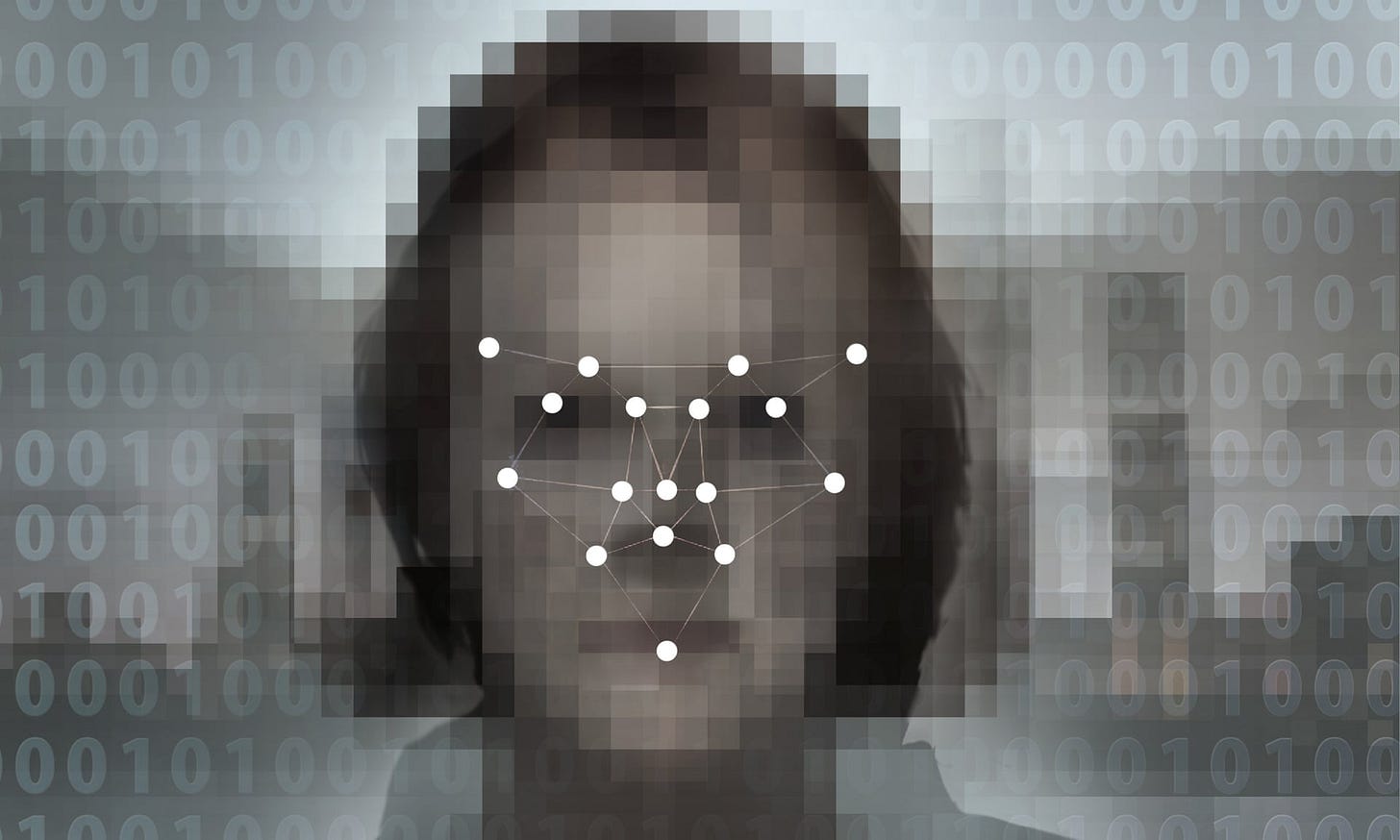 Amazon's algorithms keep labeling illegal drugs and diet supplements as 'Amazon's Choice' products, even when they violate the marketplace's own rules (Business Insider)
Psilocybin is the scientific name for hallucinogenic mushrooms known as magic mushrooms or "shrooms." It's a controlled substance that's illegal to sell under federal law.

But searching for "psilocybin" on Amazon turns up dozens of pages of results — one of those is a jug of "smart shrooms" capsules that Amazon itself has awarded an "Amazon's Choice" designation, specifically matched to the "psilocybin" search term.

A new report by The Wall Street Journal published on Sunday identified 10 listings on Amazon that advertise products that violate Amazon's rules or federal law, yet were nonetheless granted the Amazon's Choice badge. Several of those products were still listed with the Amazon's Choice badge as of Monday, Business Insider was able to confirm.
---
7. Defense + Geopolitics ⤵
The United States Needs a Strategy for Artificial Intelligence (Foreign Policy)
In the coming years, artificial intelligence will dramatically affect every aspect of human life. AI—the technologies that simulate intelligent behavior in machines—will change how we process, understand, and analyze information; it will make some jobs obsolete, transform most others, and create whole new industries; it will change how we teach, grow our food, and treat our sick. The technology will also change how we wage war. For all of these reasons, leadership in AI, more than any other emerging technology, will confer economic, political, and military strength in this century—and that is why it is essential for the United States to get it right.

That begins with creating a national strategy for AI—a whole-of-society effort that can create the opportunities, shape the outcome, and prepare for the inevitable challenges for U.S. society that this new technological era will bring. The United States has taken important steps in this direction. In February, the White House launched the American AI Initiative, which articulates a comprehensive vision for American leadership in AI. Last month, the Congressionally-mandated National Security Commission on Artificial Intelligence (NSCAI) released its interim report, which outlines five lines of effort to help ensure U.S. technological leadership.
AI to help bias detection for military analysts (MIL-Embedded)
CAMBRIDGE, Mass. Charles River Analytics Inc., developer of intelligent systems solutions, has partnered with Raytheon BBN to develop bias detection and credibility reporting tools for military analysts, who must quickly understand the value of data.

The company is applying its systemic functional grammar toolkit and linguistic feature-based machine learning approach to bias classification for the Defense Advanced Research Project Agency's (DARPA) Causal Exploration program.

Military analysis and credibility assessment is currently a subjective and manual process, limited by the reading rate of the analyst. Recently, evolving adversary actions require military analysts to adopt new approaches to identify systemic, wide-spread bias.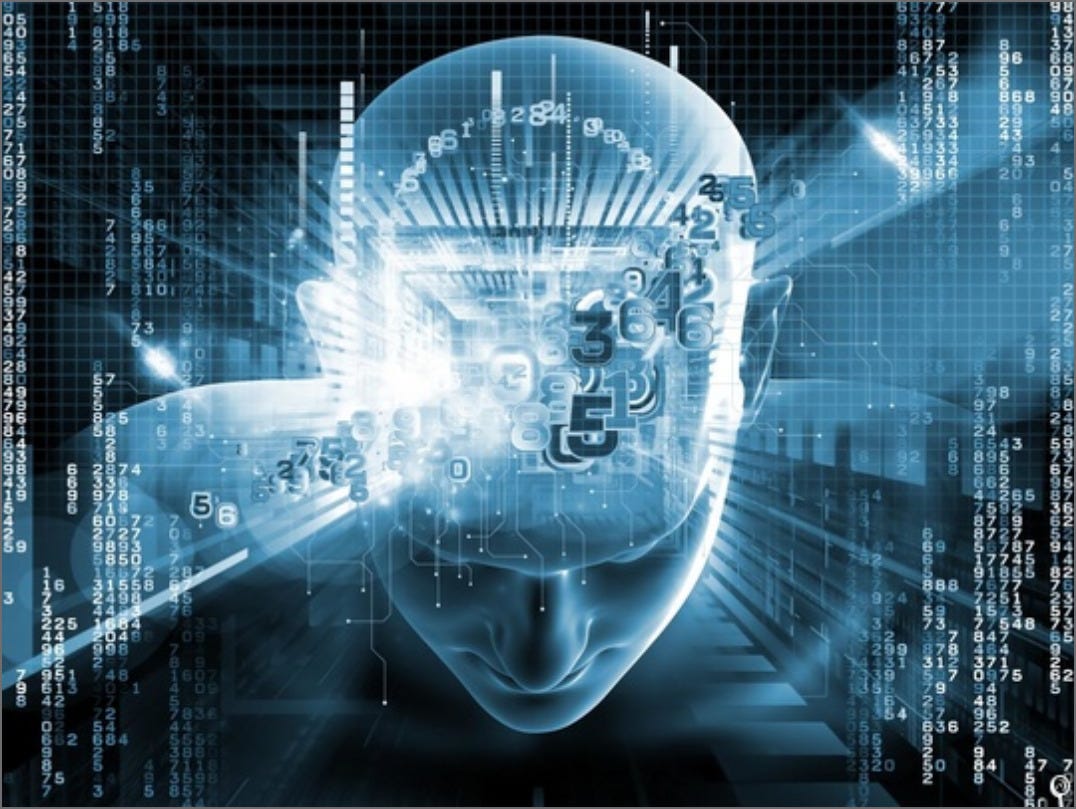 A new $5M competition to help the Pentagon detect deepfakes (C4ISRNET)
Congress hopes a $5 million prize competition will unlock the secret to automatically detecting deepfakes.

The annual defense policy bill, which the president signed into law Dec. 20, called on the Intelligence Advanced Research Projects Activity to start the competition as a way to stimulate the research, development, or commercialization of technologies that can automatically detect deepfakes. Congress authorized up to $5 million in cash prizes for the competition.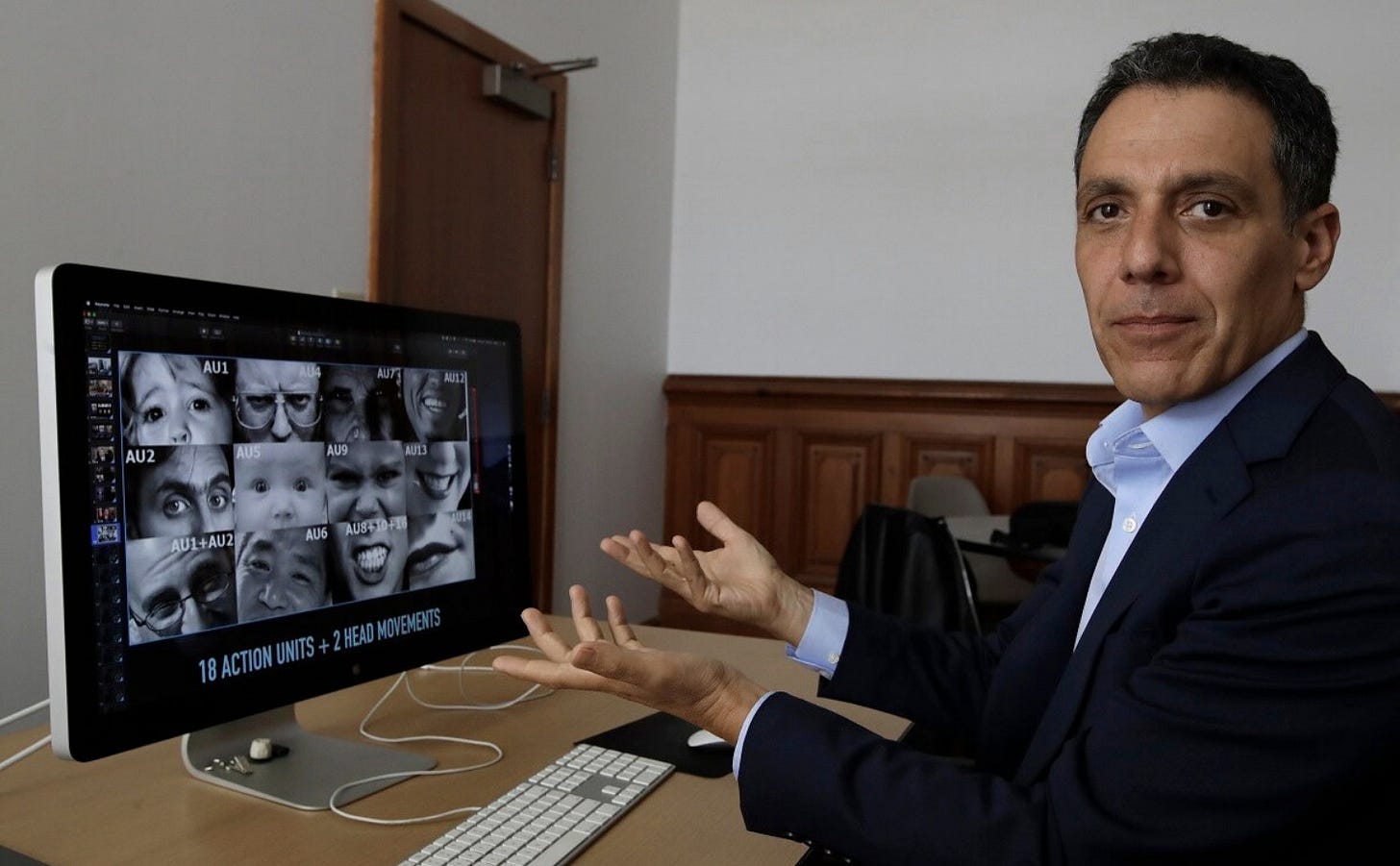 Air Force announces new ways of learning digital skills, working on faster apps (Federal News Network)
Airmen may see faster apps and a new way to learn about cyber and coding in the near future, according to the Air Force's deputy chief information officer.

The Air Force is preparing to invest in what it's calling Digital U, an online schoolhouse similar to Udemy or Codecademy that will let airmen learn basic cyber skills or challenge themselves to learn coding languages.
"We want them to be able to do advanced analytics and write a basic algorithm that goes against a dataset that they may know natively," Marion said. "If I'm a flight line technician, the tools can help me with fuel flow. How much money can we save by saving 1% of fuel when we are the world's largest fuel consumer? We can make some very significant moves by an airman knowing how to write a basic query on a dataset."
Amid a heated aircraft carrier debate, the US Navy sees funding slashed for a next-generation fighter (DefenseNews)
WASHINGTON – As questions continue to swirl about the vulnerability and reach of aircraft carriers, Congress has gutted funding for the U.S. Navy's research effort into a next-generation fighter to replace the relatively limited range F/A-18 Super Hornet, an effort experts say could decide the continued relevance of the aircraft carrier in the 21st century.
A study released earlier this year by the Center for Strategic and Budgetary Assessments called for a total overhaul of the carrier air wing, starting with fully committing to the MQ-25 Stingray, an autonomous refueling tanker that the study said should be able to drag a limited number of Super Hornets out to ranges that make a new kind of concept of operations work against Chinese and Russian threats.
---
8. Economy ⤵
Bank of Canada Vision 2020: "Big Issues" Anticipated, Country on Track (Crowdfund Insider)
Bank of Canada governor Stephen S. Poloz presented the bank's 2020 vision at the Empire Club of Canada in Toronto December 12th.

In the speech, Poloz described "major forces acting on the economy…(and) what the Bank will be doing about them."
The governor notes some growth emanating from AI and big data, but he did not mention blockchain:

"(W)e can see evidence of the spread of AI all around us. Its effects on the economy may be profound…the fourth industrial revolution is likely to follow the pattern of the previous three. We can expect a significant disruption of workers in many industries…(and) new technologies…lead(ing) to stronger growth in sectors where they are deployed. And the higher productivity that will result will increase the economy's potential to grow. This will create new job opportunities widely throughout the economy, while also causing inflation to fall short of what our models would predict."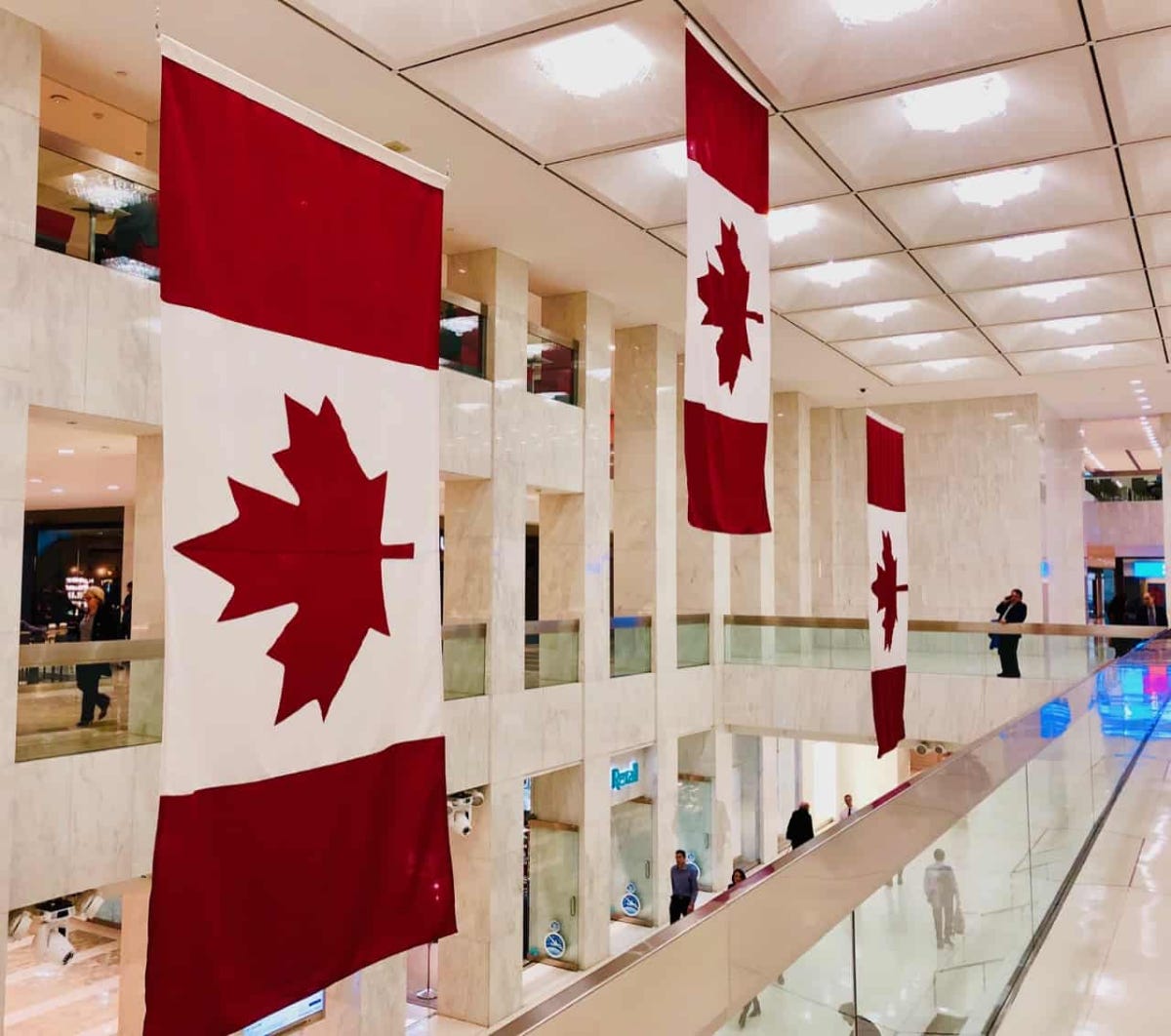 £800m super defence agency to boost economy in north (The Times)
Boris Johnson has promised to double research and development spending to £18 billion within five years in a "new wave of economic growth" after Brexit.

Ministers are preparing to develop two cutting-edge scientific research bodies in the Midlands and north of England after Boris Johnson's promise to "level up" investment outside the southeast.

Downing Street is said to be determined that an £800 million "advanced research projects agency" will be based outside the golden triangle of London, Oxford and Cambridge. It also wants to set up a centre of scientific excellence, modelled on the Massachusetts Institute of Technology, in the north.
Qatar - National Strategy aims at major portion of global AI pie (MENA FN)
(MENAFN - Gulf Times) The Qatar National Artificial Intelligence (AI) Strategy, aims to make the country a global hub for attracting AI talent and encourage local businesses to embrace new AI solutions.

The national AI strategy, based on a blueprint produced by Qatar Computing Research Institute (QCRI), part of Hamad Bin Khalifa University (HBKU), was launched recently at Qatar Information Technology and Communication Conference and Exhibition 2019.

The strategy blueprint says, 'Qatar is well positioned to take advantage of the golden opportunity and become a critical player in the AI economy of future. However, we need to act with a sense of urgency to realise this opportunity before it becomes too late as the AI race among countries is becoming very competitive.
Bahrain's AI success 'focus of conference' (News Of Bahrain)
Bahrain has participated in the 17th conference for ministers responsible for higher education and scientific research in the Arab world, which was under the patronage of President Abdel Fattah El Sisi. The conference was entitled "Artificial Intelligence (AI) and Education: Challenges and bets".

The Education Minister Dr Majid Al Nuaimi headed the Bahraini delegation The conference reached a number of recommendations, including working to develop general policies and implementation plans to enhance the use of AI in several fields such as education and scientific research, it aimed to prepare teachers to work on AI education and support applying AI education.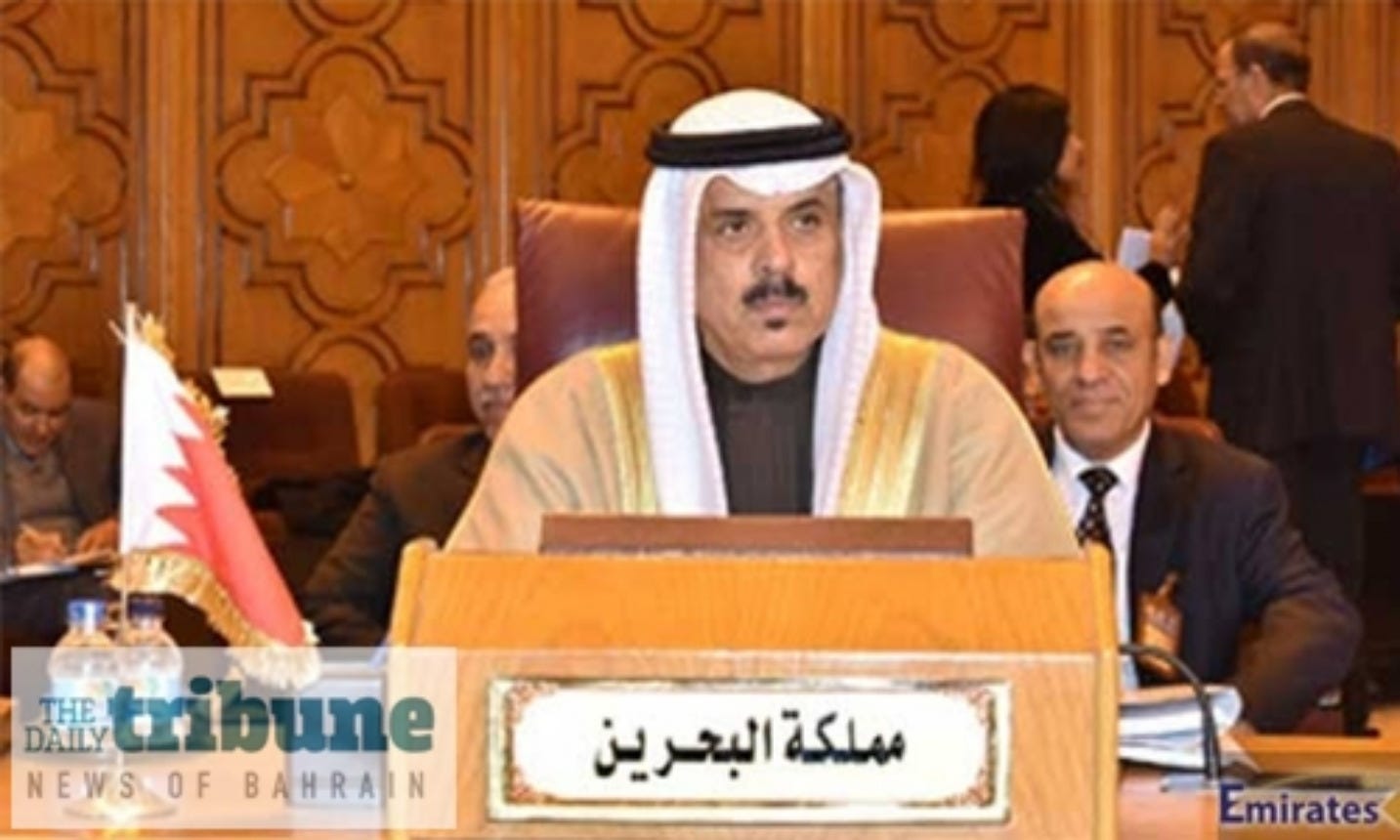 China and Russia plan to boost scientific cooperation with focus on artificial intelligence and other strategic areas (SCMP)
China and Russia are moving to expand their scientific collaboration after promising to work on developing information technology, artificial intelligence and other strategic areas.

With Moscow still under US and European economic sanctions imposed following its annexation of Crimea in 2014, and Beijing facing increasing Western concern about its tech industry, the two countries have promised to make next year a focus for science and innovation.

On Monday, Russian President Vladimir Putin signed a decree, designating 2020 as the year of Russian-Chinese Scientific, Technical and Innovation Cooperation.
---
↙ Additional Reading ↙
---